I'm on spring break right now
Posted by
Andrew Weatherhead
@ 9:28 pm on March 14th, 2011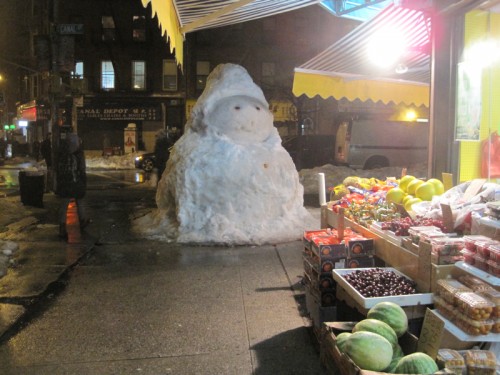 –>VIDEO: Adam Robinson and Stephanie Barber @ The Poetry Project
–>WWAATD: Everyone's favorite poet Heather Christle writes about the poetry of foreign language textbooks.  Here is an excerpt:
1  The patio looks very neat.

2  The apartment is unoccupied.

3  The desk is unoccupied.

4  The kitchen looks very neat.

5  The house looks very neat.

6  The rooms are unoccupied.

7  The houses are unoccupied.
–>NEW YORK: Monkey Bicycle 8 release reading this Wednesday, 7 PM, The Cakeshop, INFO
–>SUBMIT/READ: Patasola Press is Patasola Press (print) and Caper Literary Journal (online) and they will publish you if they like your work.
–>THING: Everyone's favorite poet Matthew Rohrer writes here about how his work changed from 1995 to 2007.  If you click around you can find out that this is part of a series in which poets talk about how their work has changed over time, which is cool.
–>PODCAST: No Slander Podcast, featuring Michael Earl Craig in episode two.  Recordings of Michael Earl Craig are hard to find.