Michael Earl Craig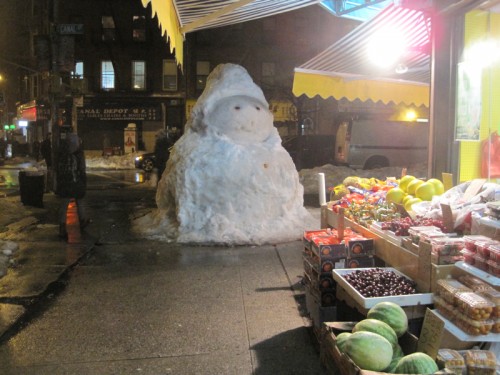 –>VIDEO: Adam Robinson and Stephanie Barber @ The Poetry Project
–>WWAATD: Everyone's favorite poet Heather Christle writes about the poetry of foreign language textbooks.  Here is an excerpt:
1  The patio looks very neat.

2  The apartment is unoccupied.

3  The desk is unoccupied.

4  The kitchen looks very neat.

5  The house looks very neat.

6  The rooms are unoccupied.

7  The houses are unoccupied.
–>NEW YORK: Monkey Bicycle 8 release reading this Wednesday, 7 PM, The Cakeshop, INFO
–>SUBMIT/READ: Patasola Press is Patasola Press (print) and Caper Literary Journal (online) and they will publish you if they like your work.
–>THING: Everyone's favorite poet Matthew Rohrer writes here about how his work changed from 1995 to 2007.  If you click around you can find out that this is part of a series in which poets talk about how their work has changed over time, which is cool.
–>PODCAST: No Slander Podcast, featuring Michael Earl Craig in episode two.  Recordings of Michael Earl Craig are hard to find.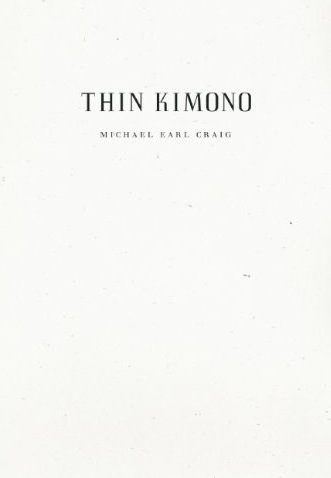 Michael Earl Craig's third book, Thin Kimono, was recently published by Wave Books. He is one of my favorite poets. I asked him some questions when he was traveling in Michigan, but normally he is in Montana. -ZS

ZS: What brings you to Michigan? And what do you think about Michigan's fudge?
MEC: The Michigan trip is for my parents' 50th wedding anniversary.  We're in Leland, Michigan. In addition to my parents, my brother and his wife and their daughter are here, as well as my sister, her husband, and their three kids. Susan and I brought our Chia Pet, Nancy.  When we were kids we'd vacation for a week (sometimes two) in this part of Michigan, so we have a lot of family history here.
And the fudge is big time in Michigan.  My favorite is Murdick's Fudge—the store in Traverse City, specifically.  There are a few other Murdick's stores but the Traverse City one is the best.  I normally don't eat fudge.  Fudge is usually gritty and makes me want to knock my front teeth out on a banister.  But this fudge is different.  It's creamy.  It melts in your mouth (or wherever you put it).  My favorite flavor is Black Cherry.  Also Vanilla Chocolate Chip.  And the Maple is very good.  And the Chocolate/Peanut Butter.   I know I sound like some sort of candy hillbilly here but it's all true.  When you eat this fudge it changes you.
ZS: What else do you eat that changes you?
MEC:  Fudge is the only thing.
The live reading is over but you can play back my live reading of recent and upcoming new books I am excited about here:
Featuring excerpts from:
The Orange Eats Creeps by Grace Krilanovich
Daddy's by Lindsay Hunter
Thin Kimono by Michael Earl Craig
Money Poems by James Gendron
Coma by Pierre Guyotat
&
Sprawl by Danielle Dutton
That's right friends. You wished and you waited and now it's true. Octopus #11 is here, and features new work from Dan Beachy-Quick, Cole Swenson, Joshua Marie Wilkinson, Tina Celona, and many more; also reviews: Dan Hoy takes on Hit Wave, Jon Leon's awesome Kitchen Press chapbook; Forklift,Ohio's own Brett Price reviews 19 Names for Our Band by Jibade-Khalil Huffman; Steven Karl reviews That Gorgeous Feeling by Sueyeun Juliette Lee, and–again, yes–many more. Do yourself a sweet, sweet favor and go check this thing out. Here's one from the issue, picked more or less at random: "POEM" by Michael Earl Craig-
POEM
The nitwit danced with the congresswoman
at the spring picnic.
I went down to the river to take a good look at it.
I stood on the bank and said "God, if you do exist—"
A handsome puppet passed, dragging its puppeteer by the hand.
Also a Pekingese wearing a University of Mobile sweatshirt.
To those people who are always talking about "surrealism"
can I suggest opening your fucking eyes?
If you do this, you will see mothballs.  And a green nightgown.
Uncategorized /
6 Comments
January 28th, 2009 / 10:35 am