2010 books
Blake Butler
—
I think if I had to say one book I read this year that killed me the hardest, it would be Pierre Guyotat's Tomb for 500,000 Soldiers [1967]. I haven't been able to get it out of my head since. What were your favorite reads of 2010, published in 2010 or otherwise?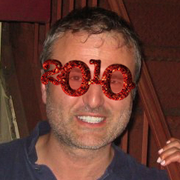 2009 has been a hell of a year for books, I think. Will 2010 be even better?
The answer, of course, is an emphatic maybe.
"MAYBE!"
Here are three coming in 2010 you should be looking forward to. Comment with more. READ MORE >
Uncategorized /
82 Comments
December 11th, 2009 / 3:07 pm