2011
Reality meant that I could neither afford nor have time to read every book that came out this year that I wanted to read, but out of what I did read (which was, coincidentally, a lot more books than I normally read that are released/realized in the year I currently exist in), the following were my favorites.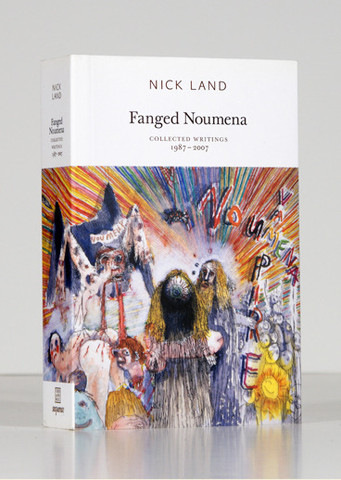 FANGED NOUMENA by NICK LAND
The first book on this list I haven't even finished reading, an immense 560 page tome collecting virtually all of Nick Land's writings from 1987-2007–excepting only the full-length text The Thirst for Annihilation: Georges Bataille and Virulent Nihilism–is a massively important text, because Nick Land is, in my opinion, one of the most important thinkers of our present. Land takes apart the world and rebuilds it, offering particularly apt readings of Kant, Nietzsche, Bataille, Heidegger, and more that really flows new light into the dusty thoughts of many often-over-valued thinkers (can a known philosopher be over-valued? maybe not, but often the most known/taught readings of said thinkers certainly can be). Land pioneered the idea of the theory-fiction, using fiction as a tool to explore critical theory, a technique now practice by many affiliated with the book's press, Urbanomic. This book is a map towards the next level, and as the jacket copy proposes: "Can what is playing you make it to Level 2?"
Buy from Urbanomic (in the UK) or Sequence Press (in the US)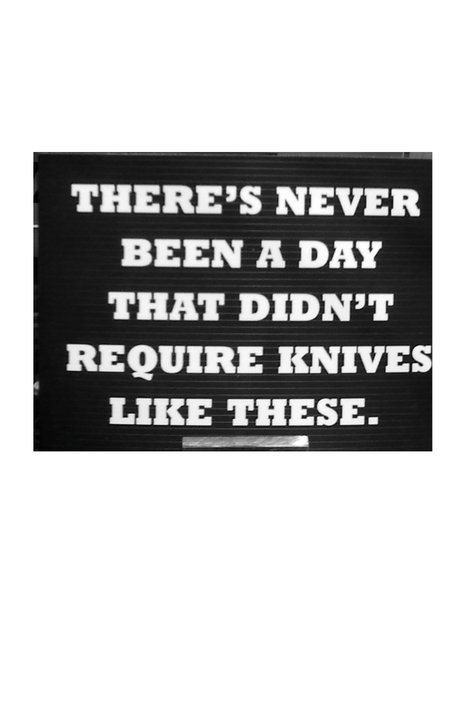 THERE'S NEVER BEEN A DAY THAT DIDN'T REQUIRE KNIVES LIKE THESE by JEFF GRIFFIN
Jeff Griffin is a poet who is, sometimes, from Iowa, who writes some of the most amazing contemporary poetry I've encountered. THERE'S NEVER BEEN A DAY… is, as the Human500 website describes, "A book composed of transcriptions of found papers from the desert and original poems by Jeff Griffin." It's a hazy mess of desperation and excitement, the desert being a place of secrets, magic, and despair. I read this hung-over in a train-station after I missed my train and had two hours to kill, and upon finishing it I relished my hang-over, smiled to myself, shut my eyes, and blissed out until it was finally time for me to board my train.
Out of print from Human 500
20. Go Tell Fire to the Mountain – WU LYF

I noticed a band with a ridiculous name appearing on music blogs and googled the name. Something like World Unite Lucifer Youth Federation came up and I navigated to their website. The page was cryptic and dark. I watched videos of what seemed like old stock footage under the impossible-to-decipher vocals and heavy drum beats. I downloaded the album, and the next day listened to it while picking strawberries in the rain. It was a Friday and I was cold and my fingers began to prune. Later I would drive to my girlfriend's house 100 miles away.
19. An Empty Bliss Beyond This World – The Caretaker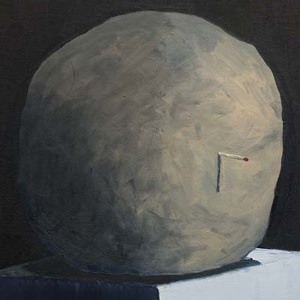 After a fight with my girlfriend weeks earlier—I think, or later, or maybe just moments earlier (it's hard to remember a summer anyway)—I found myself on Facebook deleting the majority of my friends. I needed something to listen to, as the process would end up taking two hours.  I put on The Caretaker's new album and thought I'd made a mistake. It was just sounds, old-seeming sounds, like the musical accompaniment to a 1930s black-and-white Looney Tunes, or Louis Armstrong's "St. James Infirmary Blues." Weeks later I listened to it again lying on the ground, and then with my girlfriend in bed, where we agreed we would purchase the record on vinyl the following summer once we got a lease and I moved my record player from my parents' house to New York.
18. Leave Home – The Men

At some point in the summer I wanted to only listen to loud music. But this record came out before then. Recommended by a friend, it took me three tries to get through the first song, usually stopping the track on my iPod at work before even 90 seconds had passed. When I finally did break through that first song, I listened to the album a lot more, mostly driving, once in my girlfriend's hometown, after we'd purchased Blizzards from Dairy Queen; I remember she asked who the band was and upon my reply, said, "I thought this was from the 80s." We would lie in her basement and eat the ice cream until one of us, almost definitely me, started to fall asleep.
Because it's that time again. My personal list of favorite books from 2011, or some books I found to be particularly significant, insightful, brilliant, masterful, enjoyable, notable. In no particular order.

Dream Memoirs of a Fabulist – by Doug Rice (Copilot Press, 2011)
"She moved, like any other apparition, from darkness to light. It's what makes a photograph possible." – Read my review of it here.

Compression & Purity – by Will Alexander (City Lights, 2011)
Another one from prolific surrealist poet Will Alexander.
"I am never given due as to sum or proportion / I am seen as the source of something leprous / as no longer the motive of who I was thought I was shaped to be."