Affrilachian Poets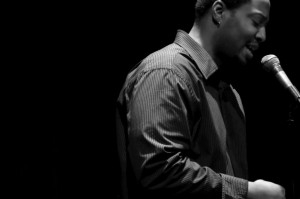 Clocked-in a reading recently by Mitchell L. H. Douglas. I was immediately glow, since he writes Persona Texts (I call them), specifically Donny Hathaway, his family and friends, his life.
Douglas is on a mission. He feels we have forgotten Donny Hathaway.
Many of the poems are the same poem, rewritten, reformed, re-done. Like jazz or mornings. Spun off into new territories, into improvs and pops and jams.
I was impressed. I told a student: "I want you to read his book and interview that poet." A perk of teaching college is that you can assign such notions and the student pretty much will follow through. Grades are involved and so on. The student is named Aaron. This interview appears in the 2010 Broken Plate. And now online below: