Banned Books Week
Two of my favorite banned books.
Today, friends, we celebrate the seventh annual National Punctuation Day. The organizers of this illustrious holiday are holding a haiku contest to commemorate the occasion. Apparently, you can win a plethora of punctuation chotchkes! What does that mean! Last year while visiting a friend in D.C., I saw a man in a question mark suit. I feel like that might be the only legitimate way to celebrate National Punctuation Day. Or you could correction-graffiti a mis-punctuated billboard on the highway. Maybe one of those abortion billboards that reads YOU'RE BABYS HEART BEETS NOW. ITS ALIVE! ITS ALIVE!
In other important news, tomorrow marks the beginning of Banned Books Week. I learned yesterday that Where's Waldo has been banned because there's a topless lady in the beach scene. I found her yesterday, and she is, in fact, topless. Also, the dictionary has been banned. No words for you. This I took from the Banned Books Week website:
According to the American Library Association, out of 460 challenges reported to the Office of Intellectual Freedom in 2009.

The 10 most challenged titles were:

ttyl; ttfn; l8r, g8r (series), by Lauren Myracle
Reasons: nudity, sexually explicit, offensive language, drugs, and unsuited to age group

And Tango Makes Three, by Peter Parnell and Justin Richardson
Reasons: homosexuality

The Perks of Being a Wallflower, by Stephen Chbosky
Reasons: drugs, homosexuality, nudity, offensive language, sexually
explicit, suicide, and unsuited to age group

To Kill a Mockingbird, by Harper Lee
Reasons: racism, offensive language, unsuited to age group


Twilight (series), by Stephanie Meyer
Reasons: sexually explicit, religious viewpoint, unsuited to age group
READ MORE >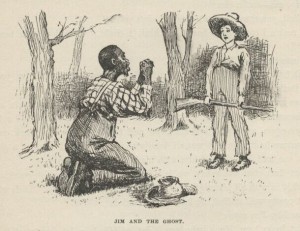 It's finally here, and I'm ashamed to say that, of the top ten most challenged books in 2008, I have only read one (some Scary Stories book I got off the Bookmobile when I was a child which, while it maybe should not be banned, did haunt my dreams for many years with its tales of chicks whose heads fell off when they undid their scarves). But we all know books are dangerous, and can warp fragile, gelatinous minds with their subversive ideas. The thing is, by forbidding access to something, you're only going to give it that much more power to smite the reactionary forces of good (evil). Like, I'd be upset if someone banned Going Rogue, because that thing is going to be awesome for everyone. However, if you did have the power to ban one book for all eternity though, which would you pick?