bennett sim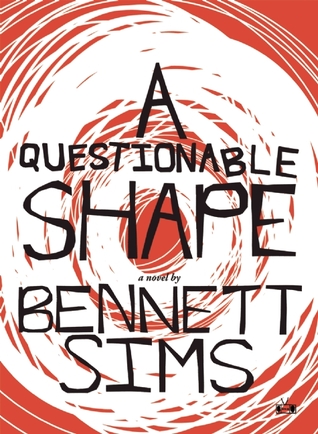 I've never read a zombie novel, and after reading A Questionable Shape, the debut novel from Bennett Sims, which has been described as a zombie novel, I still haven't. We see glimpses of rabid zombies on grainy mall security cameras, ghost-like versions in a field, and zombies crowding a police car, but the book is more about retracing our memories, how to deal with loss, and ultimately, how to live in a world falling apart around us. It's a philosophical mind-fuck of a novel filled with illuminating sentences and dark footnotes.
Bennett and I traded emails to discuss his time as a student of David Foster Wallace, paranoia, insecurities, influences, and push-ups.
Shane: So, how are you feeling?
Bennett: It's the end of the semester, so I'm feeling somewhat hollowed out. This year I was teaching an undergrad fiction workshop here at the University of Iowa, and I wrapped up all my grading yesterday. Nabokov has that line about finishing a work, how he feels like 'a house just emptied of its grand piano.' It's a little like that—except that instead of producing beautiful music, the part of me that's missing is used to shooting off workshop letters and miscellaneous correspondence. So I guess I'm feeling like a house just emptied of its fax machine, which is a different kind of quietness. How are you feeling?
Shane: I'm depressed because I've been doing nothing but eating cookies and drinking coffee and now I'm crashing from it. I've never heard of that Nabokov line before but I like it. Pale Fire is a beast and my favorite of his. Did Nabokov influence A Questionable Shape? I see some of his wordplay and magic in your sentences. 
Bennett: Sorry to hear about the cookie-and-coffee comedown. I usually have to take a nap when that happens.
Thanks for the kind words about the book. I'm flattered by the Nabokov comparison. He's definitely a background influence—one of the stylists I've admired longest, whose sense of wordplay and whose sheer felicity of description I've tried to absorb. But I was not thinking about any particular work of his when drafting A Questionable Shape. The footnotes, for instance, were self-consciously modeled on Nicholson Baker's The Mezzanine, rather than Pale Fire.