blaster al ackerman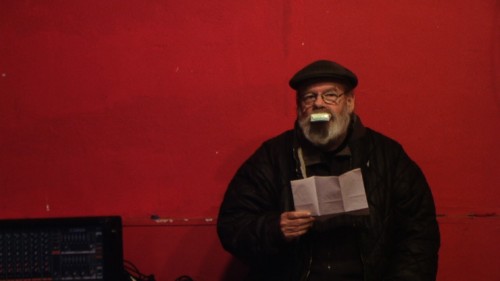 Blaster Al Ackerman passed away in mid-March. (Link there is to a very nice remembrance by our own Adam Robinson.) Some folks who knew him wrote some things about him. Michael Kimball and Rupert Wondolowski collected them for HTML Giant. Here—accompanied by some photos and some of Blaster's mail art—they are.
————————————————————————-
I met Blaster in the flesh only once. He was ludditical, sweet, grumpy, and eventually he put a bar of soap in his mouth. Soon after he moved to Austin, I picked up some shifts he had vacated at Normal's Books & Records, and there his absence was a constant presence — notes from Blaster, paintings by Blaster, & stories of Blaster: goofing on telemarketers, giving fucked up directions to the Book Thing, &c. It got so I was seeing his influence all over Baltimore — particularly among that stripe of Baltimore artist that believes in the prank as a spiritual path and one's life as a work of art.
– Bob O'Brien
————————————————————————-
Dr Ackerman alias Blaster, who prepared himself at the age of 6 to outclass both Dante and Mark Twain, is one of the most enigmatic writers of the current literature of outcasts and damned poets. He is the author of such masterpieces as "The Fifteen Bath Towels" and "2976 Vienna Sausages," not to mention "The Ecstasy of Macaroni." In March/86, after being arrested for the millionth time for dancing naked, holding a flaming steam iron in his right hand and a half empty bottle of Whyte & Mackay scotch whiskey in the left, in front of a shopping center in San Antonio, Texas, he pointed out very clearly in a confessional letter (Confessions of an American Ling Master) he has sent from jail to the major of San Antonio that poetry is a social issue and not just a question of publishing and selling books.
-Istvan Kantor Monty Cantsin? Amen! Esmeralda Eldorado Sawang READ MORE >