Friday, June 24th, 2011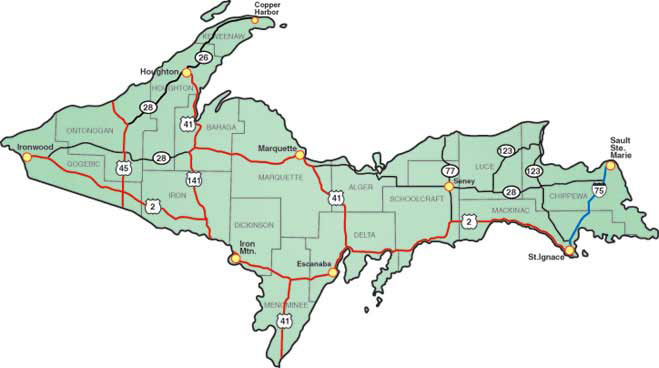 I started going to the library when I was a kid. My mom took me often, let me check out as many books as I wanted. During the summer, I participated in reading programs. Back then, it was popular to have contests to see how many books you could read in a summer. There were prizes and I enjoy prizes so I would read even more voraciously than I was ordinarily wont to do. It was always such a marvel to me that you could go and borrow books and when you returned them you could get even more books, all for free. I don't go to libraries as much as I did when I was a kid but there are few institutions that impress me more than the modern library.
On Thursday I participated in the kickoff event of the U.P. Book Tour, which will feature more than 20 events and 65 writers all over Michigan's Upper Peninsula for the next month. The tour was organized by U.P. writer and resident Ron Riekki who has been coordinating this project for months. Before moving last summer, I lived in the U.P. for five years so it was great to come back to the area and do a bunch of literary things and participate in the first leg of the tour. The tour event I participated in was a panel discussing Michigan books at the Peter White Public Library in Marquette, MI. At a time when libraries are under attack and facing severe budget cuts across the country, it was fantastic to participate in this event at a really amazing, community-supported library. The staff was gracious and professional and the whole set up was really welcoming. If you're ever in the U.P., the Peter White Public Library is well worth a visit. The facility is really extensive and it's not just a library, it's also a community center. There's a café, a community room with its own stage, public computers and wireless Internet, a really serious children's library with a play area that comes in really handy during the impossibly long U.P. winters, and most importantly there is, as with every library I've ever known, a truly passionate and dedicated staff of librarians who love nothing more than books and putting books into the hands of readers. The library is also open late. It seems so rare these days to see a library open after 5 p.m. that I had to look at the door twice. During the week, they close at 9 p.m.