cannibal
Cannibal books is offering a chance to subscribe for 2010. If you were a subscriber this past year, you would've received chapbooks by Claire Donato, Shane Jones, Keith Newton, Carolyn Guinzio, Amish Trivedi, Patrick Morissey, Thomas Hummel, as well as the the mighty NARWAL ( A collection of 7 chapbooks by Kazim Ali, Maureen Alsop, Sommer Browning, Karla Kelsey, Laura Goode, Kate Schapira, and Jared White).
This year, for the low blow of $75, you will get
Allyssa Wolf's second full-length collection, Sister.
Chapbooks by Kevin Holden, Ben Mazer, Tim Van Dyke, Dot Devota, Adam Roberts, and Tom Andes.
Mini-chapbooks from our Boundless Books Series.
Cannibal: Issue Five, featuring poems by Carrie Olivia Adams, Samuel Amadon, Susan Briante, Lily Brown, Adam Clay, CAConrad, Kate Dougherty, Farrah Field, Laura Goode, Kate Greenstreet, Jane Gregory, Whit Griffin, Melanie Hubbard, Andrew Hughes, M.C. Hyland, Grant Jenkins, Jeff T. Johnson, Jon Leon, Sam Lohmann, Sara Mumulo, Hoa Nguyen, Danielle Pafunda, Alison Palmer, Kyle Schlesinger, Cedar Sigo, Sandra Simonds, Nate Slawson, Tony Tost, Steven Toussaint, Amish Trivedi, G.C. Waldrep, & Joseph Wood.
Anything other books and broadsides we make before the New Year.
The unparalleled sense of supporting one of the most aggressively productive and self-sufficient book arts poetry presses around.

We can handle only a limited number of subscribers and will take this post down once we have enough money to help finance our busiest time of year (the next two months). Immense thanks to everyone who subscribed last year and in advance to our subscribers this year. We could not keep the press running without you.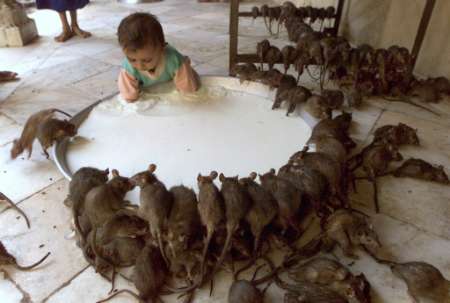 Thoughts today via our Giant friend Mark Gluth:
The pest control guy told me about rats that cannibalize dead rats. He's seen cats that eat cats. Then I read about this cannibal star that's eating a planet. It got me thinking about a ton of stuff, and as per usual I started to think about writing, about how I write, about how much the end results of my writing process are built upon cannibalization of the lesser results of previous processes. About thoughts that kill previous thoughts to give rise to new thoughts.
So here's my question: When's the last time you cannibalized a piece of your own writing? When's the last time you revised a character out of a story but reassigned one of his/her lines to another character? When's the last time you wrote a 30 page story then edited it down to 3 lines describing a story a character in one of your pieces of fiction wrote? When's the last time you threw a story out, but reused the title because it was the best part of it?