charity is for the birds (get it?)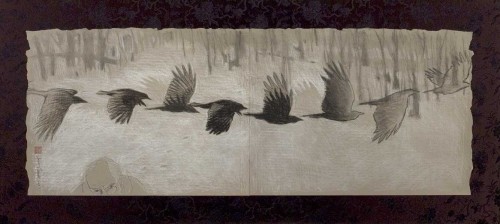 The Crow Arts Manor—a new-ish writing endeavor in Portland that hosts readings and sets up workshops with Massive folks like Kevin Sampsell, Emily Kendal Frey, Zachary Schomburg, Lidia Yuknavitch, and Monica Drake as instructors—is gathering a library. Here's a note I got from the director, Sid Miller:
Crow Arts Manor, located in a Northeast Portland, is a 501c3 non-profits writing center, that provides low costclasses and workshop. Over the last 9 months we've been hard at work assembling a literary library. Through donations we've been able to obtain a large amount of current literary journals, magazines, books of poetry, short fiction and criticism. But it's been difficult to obtain the classics, from writers going back to Whitman reaching to the end of last century. So now we're asking the public for help. We're looking for folks willing to donate a title or more from their own personal library. Our library will be open to the public and will be a tool for local writers, as well as local schools and non-profit organizations. It will be a place to read, write, and engage with other writers. We will never charge a fee for use of the library. If you are willing to donate, we are happy to send you a present, a past copy of Burnside Review (our partner). Please e-mail me if you are interested in helping.
sid@crowmanor.org
Help 'em out?