Chloe Caldwell
The reading is over. You missed it. :( #YOLO
Chloe Caldwell, Elizabeth Ellen, Mary Miller, Brandi Wells and Donora Hillard are getting in a rental van and sailing the South.
I'm really excited about this. The Southern part of the US needs as much love as we can get. It's hot down here, and we've got mosquitos and no gay marriage.
If you live in one of these cities (Austin, Houston, New Orleans, Oxford, Tuscaloosa or Atlanta), or if you are feeling generous, you can donate money on the tour's Kickstarter page here.
If you catch me in Houston, I'll buy you a beer and we can talk for a long time about racism/sexism/Tao Lin.
Here are the tour dates:
July 11th – Austin, TX – Domy Books, 7pm
July 12th – Houston, TX – Domy Books, 7pm
July 13th – New Orleans, LA
July 14th – Oxford, MS – Square Books, 6pm
July 16th – Tuscaloosa, AL
July 17th – Atlanta, GA – Beep Beep, 8pm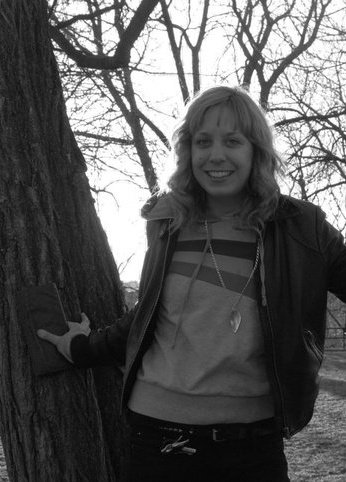 Future Tense has announced their first title for 2012—Legs Get Led Astray by Chloe Caldwell.
Legs Get Led Astray is a full-length collection of creative non-fiction. The connective threads throughout the book are love, relationships, obsession. The title alludes to getting lost looking for something that doesn't exist: the perfect place to live, the perfect desk to write at, the perfect person to love, the perfect person to sleep with. There is no perfect anything and this compilation is about Caldwell coming to these realizations.
Pre-orders start at the end of the year but it is never too early to get excited about an interesting young writer. A couple excerpts from the book are below and you might also enjoy Chloe's essay, at The Rumpus, a really moving piece about where she writes.