clerihews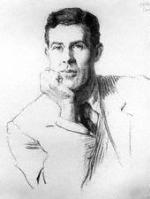 Follow this link for a series of clerihews by my friend Brad.
A clerihew is a four-line biographical poem. They are characterized by a whimsical tone, and I thought maybe today we could use some whimsy. Included is this one about Dennis Cooper:
Party-pooper,
Dennis Cooper:
First violent erections…
Then, alas, vivisections.
(For the record, Brad is a big fan of Cooper's work. Whimsy.)
More (including Foucault) after the jump READ MORE >