HTMLGIANT / co im press
Seth Oelbaum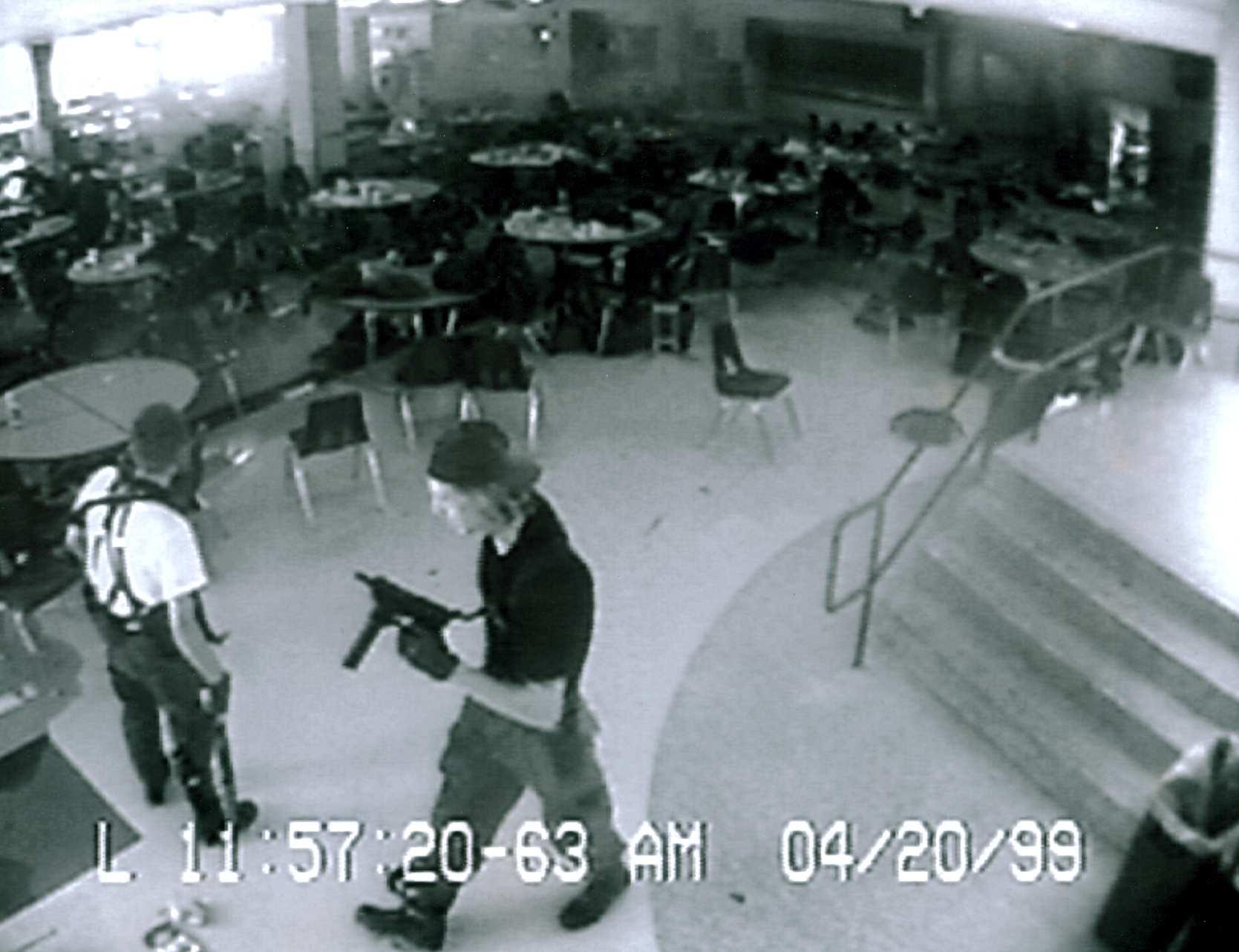 These are three of my favorite poems presently…
The first is "Punctuate Please!" by Carina Finn. Carina is a girl, and her poem is really tiny and small, the way girls are. Capital letters aren't accepted, and it takes up one line. But that line (which is an endstop) is sharp. Here is the poem in its entirety:
"this browniemix in me makes me want to die."
Browniemix is yummy, much more so than actually brownies (although those aren't un-yummy), since, with the added eggs and water, it resembles soup. Only this soup doesn't taste of Williamsburg vegetables or murdered animals. This soup tastes sweet and sugary. There can never be enough browniemix in my tummy. I could eat it infinitely. In this light, browniemix and death correlate, as, unlike liberal agendas, they last forever.
(I also wish to point out how Carina has turned "browniemix" into one word.)
The second poem is by Jenny Zhang. It's called "Comefarts." Though Jenny is a girl (like Carina), Jenny's poem tackles a topic that is inapplicable to girls, which is caca. Do Jane Eyre, Catherine Earnshaw, or Agnes Grey ever speak about such things? No. So Jenny is breaching proper girl behavior.
But Jenny's poem does adhere to some girl traits. Girls are obsessed with themselves. They are invariably glaring in the mirror, reapplying their lipstick, and adjusting their hair bows. Jenny unveils this preoccupation in the middle of her poem, where line after line starts with "I."
Also, by speaking so effusively (as girls do) about caca, Jenny heeds what Julia Kristeva does, which is that caca is everywhere, and you can try and flush it down the toilet and be silent about it, but, if you eat food, like browniemix, then it'll return. While caca is inferior to browniemix, it's superior to human beings, and I like how Jenny is as ecstatic about what leaves her tushy as Walt Whitman is about people.
The third poem is by a boy, Clark Coolidge. "Down at Granny's Cave" is one of Clark's 88 sonnets. It's very violent. This is how it starts: "Anyone interested in art is welcome to shoot up the place." Massacres are the most marvelous variety of art. What the two boys in Columbine Colorado enacted has 1001 times more artistry than any workshop poem. Eric and Dylan staged a sensational show, while those workshop poems are just weird.
Throughout Clark's poems, tumult reigns: "an iron clock interrupts the grammar lessons" and there's thumbtacks in somebody's coffee. The iron clock correlates to the Iron Curtain and Stalinist Russia and all the misery that his gulags and purges produced. And I'd put thumbtacks in every single Capitalist's cup of coffee, because then they'd be harmed, which means they couldn't spread their stupid social media apps any longer.
Clark's poem concludes: "the creek turns into a reservoir and explodes." There's lots to explode nowadays, like the Bartlet administration. Their liberal empathy and resigned sarcasm is obnoxious.
Author Spotlight
&
I Like __ A Lot
&
Roundup
/
No Comments
November 14th, 2013 / 4:21 pm
Seth Oelbaum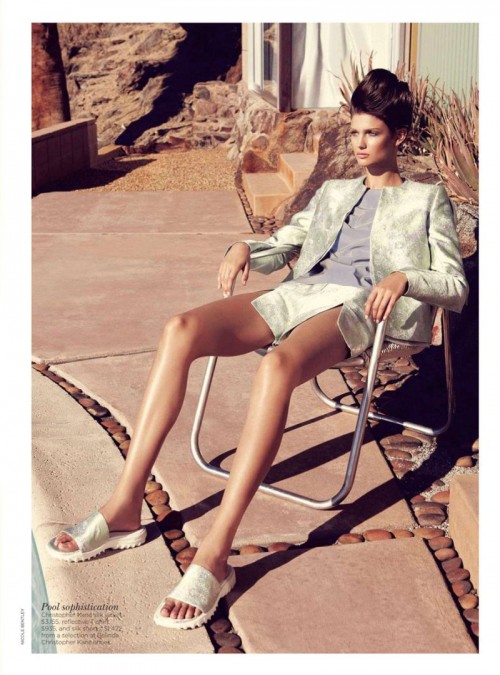 Much like Mary Tudor and Anne Boleyn, summer and I are the antithesis of amicable. I hate heat. I heat sweat. I hate seeing human skin. I hate swimming. I hate sunlight.  All of these tasteless traits are allotted a starring role in June, July, and August. Already, I want winter to come. The cold, the frost, snow, booties, mittens! Winter is sort of more elaborate than summer. While I never want to be a part of this world, (and by this world, I mean you-know-whos with you-know-what values), I really don't want to be a part of this world in the summer. Since Mary refused to recognize Anne as England's queen, I'll refuse to recognize summer. Instead, I'll read books (one, obviously, should always read books, since it's one of the utmost Christian activities), including:
FunSize&BiteSize by Ji Yoon Lee: She resembles a cute tiny kitty who everyone wants to pet, only no one actually does, since nearly everyone is aware that if you attempt to do such a thing then she'll bite you, and while that bite may not hurt much at first, eventually it'll turn into a disease much more fatal than the kind gay people get.  A preview: "Fetishize my misery / Not white American male's."
I Will Never Be Beautiful Enough to Make Us Beautiful Together by Mira Gonzalez:  She seems sad, depressed, moody, discontent, and all the other things that most anyone with any perceptiveness would be right now. She also has a rather captivating name. "Mira" is light and delicate, like a fine piece of fabric. "Gonzalez" is also the last name of the former Texas Ranger baseball player Juan Gonzalez. This All Star constantly hit home runs, which are quite dramatic. Preview: "i feel like 400 dead jellyfish in the middle of a freeway."
Lemonworld & Other Poems by Carina Finn: She's basically a modern princess (one of the poems in this book is titled "modern princess") who has come home for winter break to visit her mommy and sigh flippantly and eloquently at the whole entire universe. Carina likes yummy food (browniemix), fashion accessories, like ribbons, violence ("peace is a field of graves"), and the types of things Gertrude Stein would like — "16-year-old girl looking to buy a moustache." To spotlight her forceful mercuriality, Carina includes plentiful exclamation points, one of the most comely types of punctuation marks ever. A couplet: "don't trump the mode / there's a rabbit in the marshmallow!"
Pageant Rhymes by JonBenét Ramsey: Last summer, the cute Tumblr literary corporation Bambi Muse published Baby Adolf's Nursery Rhymes to much acclaim. Even presumed adversities (presumed, due to a certain trait) were laudatory. "Nothing to complain 'bout here," was Saul Bellow's hearty response. This summer, Bambi Muse will publish a collection of couplets by the sensational JonBenét. The verse touches on yummy victuals, fashion, and other things. A couplet: "Cheddar broccoli soup is most profound. / I was killed in my pink Barbie nightgown."
Taipei by Tao Lin: This  boy, though a straight boy, seems like a manipulative psychopath, so I'm invariably curious about his compositions.
TwERk by Latasha N. Nevada Diggs: A little bit ago, Joyelle McSweeney posted about these poems. From what I've read, they contain the qualities of a circus as well as a loud, unmitigated drag ball. Even the author's name teems with theatrics. Nevada is home to quite a few cinematic creations, like Casino (a mafia movie) and Liberace (a boy first and now a movie starring Michael Douglas and Matt Damon).
The Diary of Anne Frank by Anne Frank: I've read this book bountifully, obviously, and I will continue to do so during the summer months (and I'm not talking about the Sex and the City version either!) Caitlin Flanagan says Anne is an "imp, a brat, a narcissist, a sulker, a manipulator, a manic talker, a flirt, and a person who insisted on the rapt attention of everyone around her at one moment, and on the pure privacy that all misunderstood people demand at the next. "
Petocha/Chiflada by Monica McClure: The sharply chic Mona is publishing a bratty chapbook with wtfislongsdrugspress, a new press founded by Carina and Stephanie Berger, the princess of The Poetry Festival. It's invariably estimable when tiny, pretty girls work together on a particular project, it's kind of like an episode of The Babysitters Club.
The Bible: A ton of people are on a path to hell, but by perusing this text (not just for summer, either) they just may be able to take the trail to heaven, where Edie Sedgwick and Edith Sitwell convene tea parties.
I Like __ A Lot
&
Roundup
/
1 Comment
June 14th, 2013 / 2:43 pm