HTMLGIANT / setho
Seth Oelbaum
On 16 January 2014,  a writer boy named Paul Auster conversed with someone named Dr. Isaac Gewirtz (this boy likely had friends & relations who were a part of the Holocaust) at the Morgan Library (which seems quite splendid, though it may not be if Mayor Bloomberg was able to blow his matzoh-ball-soup breath on it).
According to girl writer & Huffington Post blogger Anne Margaret Daniel, Paul put forth the category of a "boy writer," which means:
someone who is so excited, takes such a sense of glee and delight in being clever, in puzzles, in games, in… and you can feel these boys cackling in their rooms when they write a good sentence, just enjoying the whole adventure of it. And the boy writers are the ones you read, and you understand why you love literature so much.
I concur with Paul — because of "boy writers," literature is the best thing ever (except Christianity).
Arthur Rimbaud is a boy writer, which is why he stabbed people at poetry readings and yelled "shit" after the insipid readers declaimed their dull verse.
Edgar Allan Poe, as Paul points out, is a boy writer, as he composed stories on murder and poems on special girls, like the "beautiful Annabel Lee."
There's not a lot of boy writers who are un-dead. Most, nowadays, correspond to what Paul terms a "grown-up writer." Stephen Burt, Carl Phillips, Dobby Gibson, Geoffrey G. O'Brien, Bob Hicok are examples of a "grown-up writer." They don't spotlight the "puzzles" and the "games" of the violence, theatricality, exploitation, and upsetness in the postlapsarian world. They document liberal middle class averageness. "It's about settling down and settling in," says Burt.
But some boy writers are un-dead.
Johannes Goransson likes makeup and violence. "mascara is infected / belongs to assaults," the Action Books editor and boy writer elucidates in Pilot (Johann the Carousel Horse).
HTML Giant's own Blake Butler is a boy writer. In Sky Saw, his characters aren't given names but numbers (just like in the Holocaust and in the War on Terror). Reading his books are sort of close to witnessing a disembowelment.
Paul Legault (because he likes Emily Dickinson like someone would like an American Girl doll), Walter Mackey (because he likes Barbie), and Julian Brolaski (because his language reads like sticky, sweet, chewy watermelon bubblegum), are all un-dead boy writers.
But the best boy writers (maybe ever) are dead, and they're Eric Harris and Dylan Klebold. Glee? Delight? Cackling in their rooms? Enjoying the whole adventure? All the attribute's of Paul's boy writer align with Eric and Dylan. They kept journals, websites, and videos so everyone in the whole wide world could be cognizant of the glee-enjoying-cackling-delight-adventure that they had in planning their massacre. As Eric stated, "I could convince them that I'm going to climb Mount Everest, or that I have a twin brother growing out of my back. I can make you believe anything."
Author News
&
I Like __ A Lot
/
7 Comments
January 29th, 2014 / 2:45 pm
Seth Oelbaum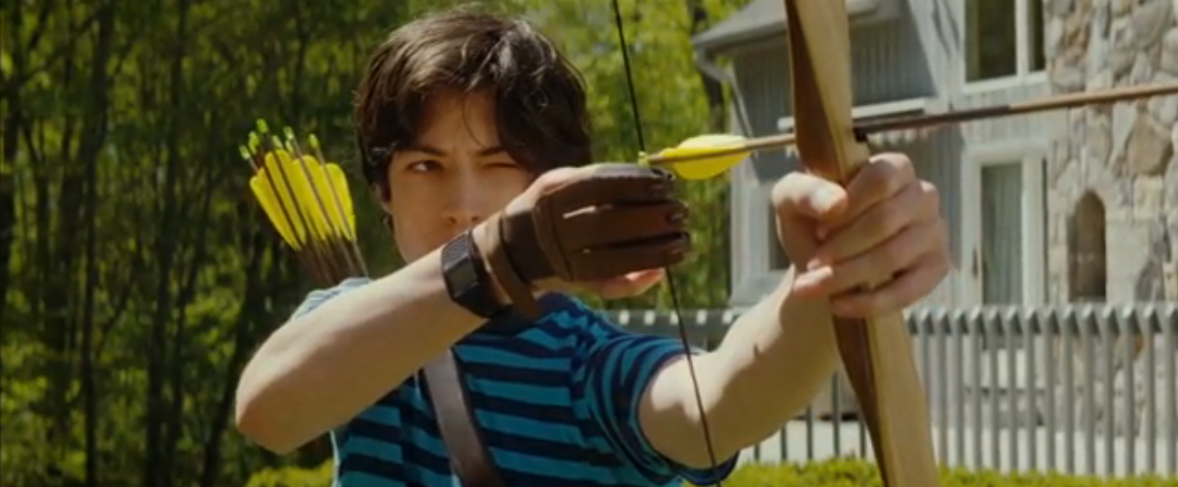 The final Boys Who Kill for the time being brings the spotlight to Kevin Khatchadourian. On 10 April 1999, ten days prior to Dylan and Eric's premiere of NBK, Kevin killed his daddy and his sister before going to school and murdering seven students, one English teacher, and one janitor in the gym.
Growing up, Kevin's two favorite words, according to his mommy, were "Idonlikedat" and "dumb." Whether it was his mommy's milk, his mommy's cooking, his mommy in general, music, or cartoons, Kevin's would probably be displeased by it. Although, there are some things that Kevin does like, like computer viruses and Robin Hood. Both Robin Hood and computer viruses attack targets that possess plenty of materials. Robin Hood deprives rich people of their things and computer viruses deprive computers of their ability to preserve their multitude of files and functions.
Kevin's granddaddy and grandmommy maintain a motto: "Materials are everything." The granddaddy and grandmommy fill their lives by doing things. They install water softeners and purchase first-rate 1000-dollar speakers, even though they don't really like music all that much. As for Kevin, his mommy says that he "was never one to deceive himself that, by merely filling it, he was putting his time to productive use." While 99 percent of people spend their Saturday afternoons doing something, like speculating on what they intend to do that night or checking their social media feeds, Kevin is "doing nothing but reviling every second of every minute of his." With a tough tummy, Kevin can do what the phony baloneys can't: "face the void."
Simone Weil has a similar perspective on life. For the French ascetic, nothingness is truthfulness since it has to do with God. "We can only know one thing about God: that he is what we are not," says Simone in her notebooks. God isn't composed of matter nor is he quantifiable. Unlike humans, there is no corporeal limit to God. He is infinite. Humans are a sham. They use their days trying to satiate various desires (hunger, thirst, xxx, and so on) even though these hankerings can never be permanently filled because human beings are really just one giant hole. As Simone declares, "Human life is impossible." Simone and Kevin each confront the hopelessness of fulfillment in a material and fleshy existence. They each effect divinity through destruction — Simone destroys herself and Kevin destroy the things and people around him. READ MORE >
I Like __ A Lot
/
3 Comments
January 27th, 2014 / 2:01 pm
Seth Oelbaum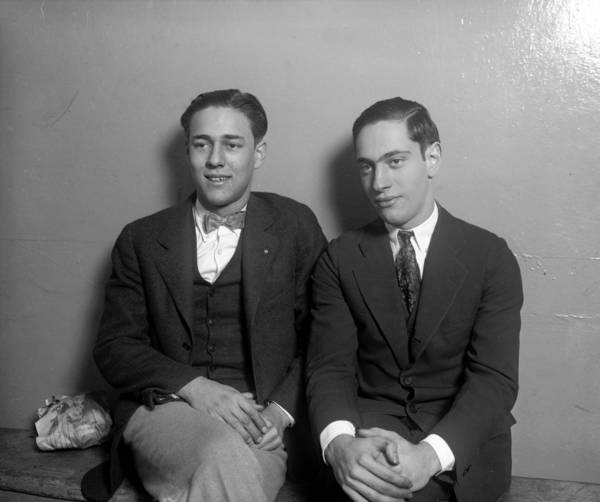 The third installment of Boys Who Kill stars Nathan Leopold (right) and Richard Loeb (left). On 21 May 1924 in Chicago, Nathan and Richard kidnapped and killed a 14-year-old boy.
Nathan and Richard each had daddies who amassed mountains of money. Nathan's daddy owned one of the biggest shipping business in the country and Richard's daddy was the vice president of Sears Roebuck. But the wealth that surrounded them didn't dispel boredom. The two didn't want money, they aimed for fame, sensationalism, and transgression. One of Richard's favorite dreams had him as a notorious criminal who was beat and whipped in public, with girls and boys arriving in droves to express their mixture of awe, sympathy, and disgust. As for Nathan, he envisioned himself as a king's favorite slave. One day, Nathan saved the king's life, and the king offered to set him free, but, being loyal, Nathan declined. Both fantasies are rather Jean Genet: they are sumptuous, romantic, and somewhat sordid.
Like that French prison boy, Nathan and Richard carried out many crimes, including stealing automobiles and smashing bricks through windows. Mostly, though, the crimes were initiated by Richard, who insisted that Nathan come along to serve as an audience. After the two stole a typewriter and other possessions from Richard's former frat house at the University of Michigan, Nathan became upset at Richard because the latter wasn't wasn't having enough xxx with the former.
Nathan and Richard's friendship/boyfriendship sort of resembles the typical depiction (though it's likely bullcrap) of Eric and Dylan. Eric is the aggressor and Dylan is the follower. Eric constructed NBK and Dylan just acquiesced. It's also been rumored that Eric and Dylan liked boys (though that's definitely bullcrap). Columbine jocks told the media that the two BFFs were a part of the Trench Coat Mafia, whose members touched one another in hallways and convened group showers. In Gus Van Sant's Elephant, the two Columbine-esque boys get into the shower together and kiss and maybe do other things before they commit their high school massacre.
But Nathan and Richard really did like boys. Though Richard was perceived as the leader, he was the one who took it in the tushy. That this is so, sort of confounds how boys who take in the tushy are assessed. Richard engineered many crimes, including murder, so maybe boys who take in the tushy aren't all basic bitches after all. Another hypothetical reason for why Richard took it in the tushy is, as he declared to friends, he didn't need xxx. Richard was beyond lust and all of that other stuff that occupies the ironic minds of 20-something Brooklyners day and night. The symbolism about taking it in the tushy had no effect on him, as he only cared about a life of crime.
I Like __ A Lot
/
1 Comment
January 20th, 2014 / 2:06 pm
Seth Oelbaum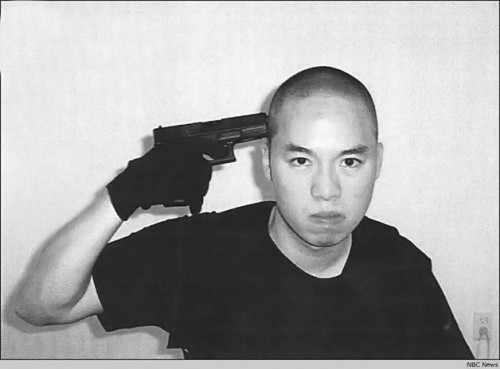 The next installment of Boys Who Kill stars Cho Seung-Hui, or Seung-Hui Cho, or Question Mark. On 16 April 2007, 4 days before the 7th anniversary of Columbine, Cho killed 32 people at Virginia Tech. First he visited West Ambler Johnston Hall, a dorm room for both boys and girls, where he killed one boy and one girl. Then he traveled to Norris Hall, a classroom building, and killed 30 more people.
Ever since Cho was taken out of his mommy's tummy he hasn't taken to talking. "Talk, she just him to walk," says Cho's great aunt about his mommy. "When I told his mother that he was a good boy, quiet but well behaved, she said she would rather have him respond to her when talked to than be good and meek." At Virginia Tech, one of Cho's roommates remarked, "I would see him walking to class and I would say 'hey' to him and he wouldn't even look at me." Other students concluded that he was a deaf-mute. He ate myself all by himself, and when someone offered him 10 dollars to say something, he said nothing. According to medical professionals, Cho suffered from "selective mutism."
I, too, would prefer to be mute, and so, it seems, do other boys. Holden Caulfield dreams about being a deaf mute, and, it's been reported by various biographers that instead of engaging in dinner table conversation, Arthur Rimbaud would just growl. Talking is terribly human — this race of creatures does in it grotesque quantities: they talk at Whole Foods, at overpriced bars, at trendy coffee shops, and, obviously, through Gmail, Gchat, texts, Facebook, Twitter,  Disqus, and so on.
Cho's contempt for normal communication distinguishes him from humans. Virginia Tech students and teachers constantly construct Cho as boy who confound expected human behavior. A professor labeled him "disturbing" and "unusual." A student in his playwriting class said Cho "was just off, in a very creepy way." According to Nikki Giovanni, students started skipping her poetry class due to Cho's behavior . When Nikki told him to either cease composing sinister poems or drop her class, Cho replied, "You can't make me." Eventually the then head of the English Department, Lucinda Roy, tutored him privately. But even Lucinda was afraid of him. During the one-on-one tutoring appointments, Lucinda and her assistant agreed upon a code word that would prompt the assistant to summon security when uttered.
Based on this testimony, Cho is similar to a virus or a disease. No one wants to be around him; everyone is horrified of his presence. Not one to stay up into the wee hours of the morning to drink, party, and partake in sexual intercourse, Cho went to bed early and awoke early. He also played basketball alone. According to the New York Times, Cho was in a "suffocating cocoon." (Being in a "suffocating cocoon" seems very dramatic and cosy; it also seems as if a "suffocating cocoon" would provide protection from mankind.)  Virginia Tech journalism professor Roland Lazenby sums up Cho as a "shadow figure, locked in a world of willful silence." Both Lazenby and the Times portray an incomprehensible boy who, isn't free and liberated like Western subjects, but is held captive by a dark dangerous force. As Theresa Walsh, a girl who witnessed the killings in Norris Hall, says, "I've never really thought of him as a person. To me, he doesn't have a name. He's always been just the 'the shooter' or 'the killer.'"
I Like __ A Lot
/
10 Comments
January 13th, 2014 / 2:22 pm
Seth Oelbaum
Christmastime is the best time. There are sparkly lights and cute reindeer and cute snowmen and cute songs, and so on. There's also a lot of gifts to be given, which is great, especially if you like books and things, as I do. Alas, almost all Western culture subjects won't get any gifts from Santa at all, as they only care about their Twitter feed, their sexuality, and leading a "grievable life" so that this doesn't happen to them. But for those thoughtful boys and girls who don't go around kissing dead Nelson Mandela's tushy, they should expect estimable presents. These are the ones I want:
Gossip by Samantha Cohen: Gossip can be malicious and harmful, so everyone should do it.
Cunt Norton by Dodie Bellamy: While the cannon is actually quite commendable, so is cutting, which is what Dodie does to one of the Norton anthologies.
Salamandrine: 8 Gothics by Joyelle McSweeney: According to Diane Sawyer, those divinely deathy Columbine boys "may have been a part of a dark, underground national phenomenon known as the Gothic movement and that some of those Goths may have killed before." So…
Begging For It by Alex Dimitrov: This boy was the subject of some criticism for his appropriation of some kind of AIDS-related art. But AIDS is silly, and Alex is sort of cute.
Butcher's Tree by Feng Chen: Her Spork book, "Blud," was really cute and sassy, so these poems probably will be as well.
Our Lady of the Flowers, Echoic by Chris Tysh: Jean Genet was a violent, cutthroat boy, and I want to see Divine and Dainty Feet in verse.
Haute Surveillance by Johannes Goransson: Johannes read an excerpt from this at the first and only ever Boyesque Reading (also featuring Peter Davis, Tyler Gobble, and me). It was violent, stylish, and totalitarian.
The Memoirs of JonBenet by Kathy Acker by Michael du Plessis: JonBenet Ramsey was cute and tragic. This year, she published a collection of rhymes for my cute and thoughtful Tumblr, Bambi Muse. I want to see how Michael portrays the pageant princess.
The Mysteries of Laura by Andrea Quinlan: It's a collection of poems that are Victorian and gothic, which is to say it's Charlotte, Emily, and Anne Bronte and Dylan Klebold and Eric Harris.
Mother Ghost by Casey Hannan: I like ghosts.
Thank You for the Window Office by Maged Zaher: He once composed a very pleasing poem about Paris Hilton.
Since the outside is important too, you should be decking a delightful outfit while you wait for Santa to come. For girls, picking out what to wear isn't arduous at all, as all girls should wear what they should wear all the time, a babydoll dress, a big but elegant hairbow, and ballet flats. For boys, choosing the correct clothes is much more vexing. Most boys hold the opinion that tight jeans and an ironic top are stylish. But this isn't so. Style should have meaning. Boy in the vintage Supersonics Shawn Kemp jersey, can you inform everyone who Shawn Kemp is? Are you aware that he once showed up to the Cavaliers training camp as an unacceptable fatty? No, you're not. Style, like literature, must have meaning. So, while anticipating Santa's arrival, all boys should wear a meaningful outfit, like the one that I am: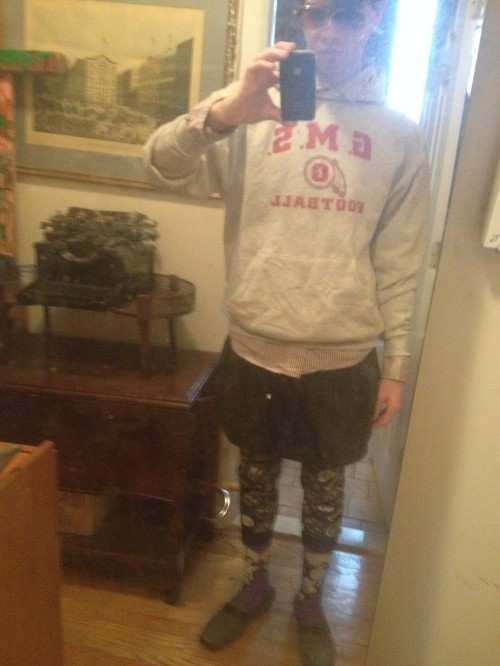 Sunnies because eyes should be kept secret.
Basketball hoodie that I stole from a friend, because basketball players are like monsters.
Purple-striped dress shirt because it's proper.
A skirt because boys should wear skirts.
Skull-and-crossbone pants because they're deathy.
Werewolf purple socks to match the purple dress shirt.
Buckled shoes because they're proper too.
I Like __ A Lot
&
Roundup
/
4 Comments
December 20th, 2013 / 2:33 pm
Seth Oelbaum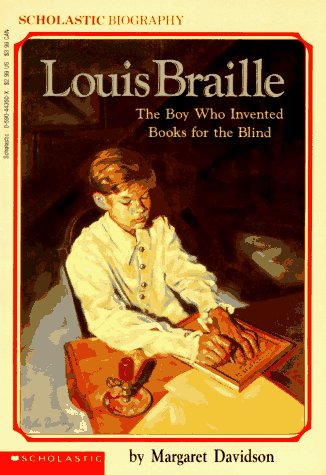 Besides possessing a really pretty first name, Joyelle McSweeney has earned a place as one of the top three poets presently (the other two are Ariana Reines and Chelsey Minnis). Totalitarian, deathy, and melodious, Joyelle has composed a Hunger Games-like novel, an essay about Ronald Regan, and a play, the Contagious Knives, that's rich in rancor and in rhymes.
The Contagious Knives displays the diction of a nimble rapper and the pitch of an impassioned preacher.  As the play's hero, Louis Braille, tells Bradly Manning, "No indian giving, no taking it back, / except when you take it from me, / Indian, Chinaman, Brad-lee."
Obviously, Joyelle needs no help decking her characters. Louis's costume consists of pink panties, a Target t-shirt, a Victorian sailor suit, liquid eyeliner, and more. But what if it was required to dress the Contagious Knives's characters in designer labels for a French Vogue editorial? What would they wear then? Well, maybe they'd trot out on stage in these things:
Boastful, sassy, and violent, Joyelle's Louis Braille is a boy for boys to admire. Some of Louis's first lines are: "I'm a very special cunt. / A very special fucking cunt. That's what daddy always said / (wink wink)." Not humble about inventing his eponymous language for blind boys and girls, Louis likens himself to napalm and hints at an affiliation with Nazis by repeating "Not see!" four times in a row.
Author Spotlight
&
I Like __ A Lot
/
No Comments
December 12th, 2013 / 1:13 pm
Seth Oelbaum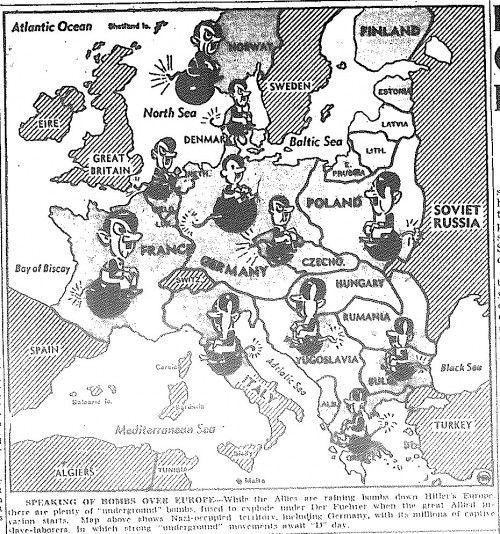 I was really looking forward to reading Ian Bogost's philosophy book, Alien Phenomenology, or What It's Like to Be a Thing. Two girls who I absolutely admire — one who writes criticism about Thoreau, one who writes plays about Louis Braille — placed praise upon the book, and I was prepared to do similarly.
Ian's book is bound to object-oriented ontology, a philosophy that posits that "nothing has special status, but that everything exists equally — plumbers, cotton, bonobos, DVDs." For Ian, the world is composed of units, where "something is always something else." Humans, the stars of so many philosophies, can neither be separated nor elevated above other things because those things are a part of them and they are a part of those things. While Kant (a bland German boy), Heidegger (a curious Nazi boy), and others put people on a peerless pedestal, Ian puts them in messy dot where millions of encounters occur at once. As Ian explains:
On August 10, 1973, at a boathouse in Southwest Houston, the shovel of a police forensics investigator struck the femur of one of the seventeen corpses excavated that week, victims of serial killer Dean Corll.
The boathouse, the shovel, the police boy, the serial killer — each is a unit, and each unit leads to other units. The serial killer boy probably possessed a mommy and daddy, and his mommy and daddy are units who are entwined with more units. Object-oriented ontology suggests the unceasing character of the Nazis, who were invariably inserting themselves into more land, lives, and histories. Units are all over, and, during World War Two, so were the Nazis.
But not all of object-oriented ontology can be compared to screaming monsters who slaughtered six million you-know-whos and five million ummms. Some of Ian's philosophy aligns with utterly unpleasant people, like Walt Whitman and Allen Ginsberg. Each of these canonized homosexuals has a penchant for lists. Whitman enumerates his electrified body parts while Ginsberg tells of the objects that have transfixed his tushy. For Ian, "Lists remind us that no matter how fluidly a system may operate, its members nevertheless remain utterly isolated, mutual aliens." Whitman-Ginsberg types show this shared separateness in a most sordid way. Queer theorist Tim Dean details how homosexuals disclose the inevitable objectification of s-e-x. Disputing Andrea Dworkin's belief that porn "dehumanizes those whom it fetishizes," Dean says that all s-e-x, not just the porn kind, "fragments and particularizes." Such fragmentation is disgustingly displayed in the gay community, whose members, according to Dean, BJ boys through holes in the wall, then spit the c-u-m into a container, which is then funneled into other boys' tushies.
Author Spotlight
&
Mean
/
4 Comments
December 5th, 2013 / 1:49 pm
Seth Oelbaum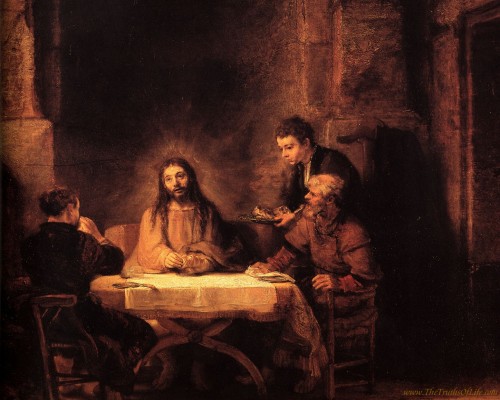 Once I read a really revealing book about social media and the primary 21st century economy. The book I speak of is 24/7 by Columbia University boy Jonathan Crary.
Jonathan's thesis is that American and Americanlike people reside in a contemptuous 24/7 universe. Throughout the book, Jonathan explains what the term "24/7" means to him. According to Jonathan, 24/7 is a "time of indifference" that "renders plausible, even normal, the idea of working without pause, without limits." If 24/7 was a person, it'd be an indelicate, indiscriminate one who insists on pumping out putrid products (like iPads and bisexuals) even on the most divine day of the year: Christmastime. 24/7 "decrees the absoluteness of availability." Like those excessively-sexed gays, 24/7 people are always available. Whether it's formulating a Facebook status, an Instagram, or a Tweet, in the 24/7 zone, accumulation occurs nonstop.
The base of 24/7 people's identity is social media. Jonathan says that there are "numerous pressures" for these types to be like the "dematerialized commodities and social connections in which they are immersed so extensively." Jonathan then posits that 24/ people "invent a self-understanding that optimizes or facilitates their participation in digital milieus and speeds." Oscar says, "One should either be a work of art, or wear a work of art." 24/7 people, though, want to be their social media accounts: open, overt, public, and explicit. Mystery and secrets are assaulted. Unlike the thrilling Victorian tales, where colonized girls are kept in attics and orphan boys haunt feverish heroines, 24/7 people conceal nothing, since their circumstances command constant communication.
Google boy Eric Schmidt deems the 21st century the "attention economy."  For Jonathan, Eric and others (like that utterly un-stylish Mark Zuckerberg), aim to normalize "unbroken engagement with illuminated screens of diverse kinds that unremittingly demand interest or response." In the 24/7 world, thought and reflection are allocated little value. Any moment that isn't spent liking something or refreshing something or commenting on something is of no use, since it's a moment devoid of production.
One of the sharpest and staunchest Christian boys ever, John Milton, believed that the commendable Christian's primary task is to search for truth. Eden is so estimable because truth is installed in one location: God. All one must do is obey Him. But Eve (a girl) didn't do that, so she, her boy, and consolidated truth bid bye-bye. Now, in the perverted postlapsarian predicament, Milton says truth "opens herself faster than the pace of method and discourse can overtake her." Post-Eden truth is mobile, quick, nimble, and elusive. But the wonderful Christian never ceases to try to collect as much of it as he can. Through reading, reflecting, and thought, Milton could capture truth and "unite those dissevered pieces."
The 24/7 world and Christianity are archenemies. The former is founded on careless compulsion, while the latter is infinitely entwined with divine consideration.
God engenders everything, so he obviously made Instagram, Twitter, and so on. But God is also really mischievous (just ask Job), so maybe he made these things to separate the thoughtful ones (Christians) from the fartheads (unchristians). Eric Schmidt and Mark Zuckerberg and all those other Cali boys may have mounds of power now, but when the coda comes, they'll be spending their forever in hell, not heaven.
Author Spotlight
&
Mean
&
Technology
/
1 Comment
November 26th, 2013 / 1:36 pm
Seth Oelbaum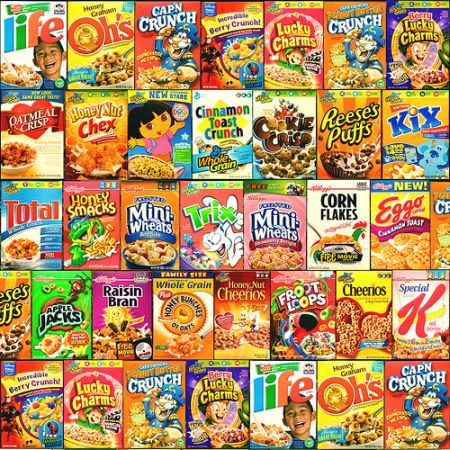 Once I read Amelia Gray's first novel, Threats.
I wanted to read it because I like threats, since they connote violence. I also wanted to read it because Amelia Gray is such a pretty name. Four out of the six letters in Amelia are vowels, the prettiest variety of letters. And gray is one of the best colors, being the color the sky turns when it's stormy out.
The stars of the novel are a husband and wife, David and Franny. It was really refreshing to see a novel about a traditional husband-and-wife couple, especially nowadays, with so many liberal losers French kissing the tushies of same-sex couples.
Being traditional (i.e not a bisexual weirdo) is not synonymous with being bland. David and Franny are quite exceptional. A former dentist, David had "a keen ability to sense weakness prior to its development." David can foresee when a tooth is about to be terrible before it actually is terrible. As for Franny, she's dead. Being dead is much more special than being alive. Randi Zuckerberg, Sherly Sandberg, Kenneth Goldsmith — they're all alive. Are they special? No.
Amelia's narration of the peculiar couple's tale is lucid. Using neatly constructed moments, Amelia discloses how eerie this boy and girl are. There's one scene in which David takes out all of the old, neglected freezer food and starts to put it in his tummy. "There were bricks of ground beef fuzzed over with frost," says Amelia, in a splendid sentence, where two words begin with "b," two words start with "f," and every word but one is a taut syllable.
Franny, who worked at a salon before dying, met her husband at the grocery store. The grocery store is an endearing place. It's where one purchases hot cocoa, cookies, and other delicious delicacies.
Besides Franny and David, Amelia's story contains lots of other captivating characters. There's a contemplative popo named Chico, a girl who resides in David's wasp-wrought garage, and a boy in search of sugar cereal.
As for the threats that David continues to uncover, you should read Amelia's book to find out about them.
Author Spotlight
/
5 Comments
November 20th, 2013 / 1:35 pm
Seth Oelbaum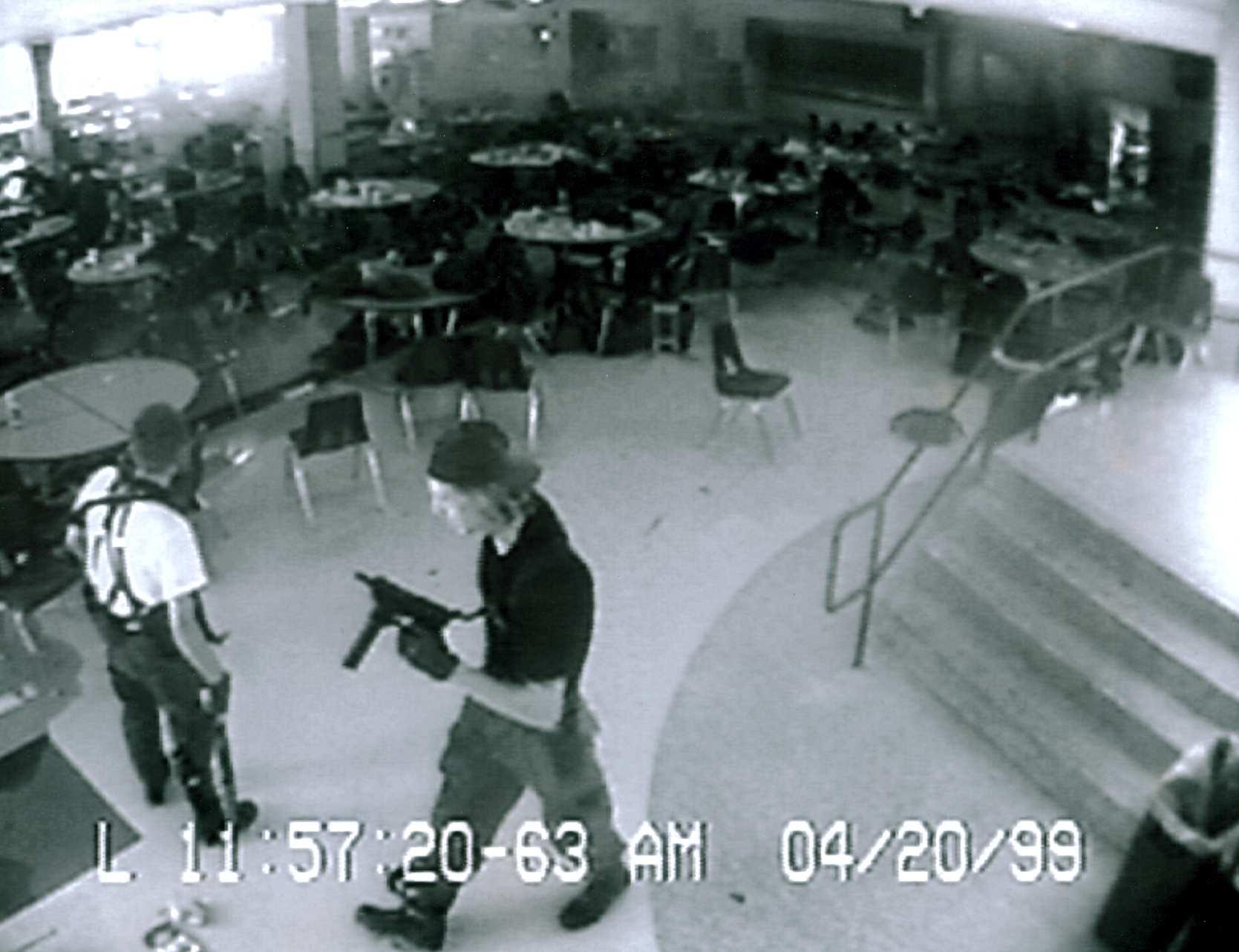 These are three of my favorite poems presently…
The first is "Punctuate Please!" by Carina Finn. Carina is a girl, and her poem is really tiny and small, the way girls are. Capital letters aren't accepted, and it takes up one line. But that line (which is an endstop) is sharp. Here is the poem in its entirety:
"this browniemix in me makes me want to die."
Browniemix is yummy, much more so than actually brownies (although those aren't un-yummy), since, with the added eggs and water, it resembles soup. Only this soup doesn't taste of Williamsburg vegetables or murdered animals. This soup tastes sweet and sugary. There can never be enough browniemix in my tummy. I could eat it infinitely. In this light, browniemix and death correlate, as, unlike liberal agendas, they last forever.
(I also wish to point out how Carina has turned "browniemix" into one word.)
The second poem is by Jenny Zhang. It's called "Comefarts." Though Jenny is a girl (like Carina), Jenny's poem tackles a topic that is inapplicable to girls, which is caca. Do Jane Eyre, Catherine Earnshaw, or Agnes Grey ever speak about such things? No. So Jenny is breaching proper girl behavior.
But Jenny's poem does adhere to some girl traits. Girls are obsessed with themselves. They are invariably glaring in the mirror, reapplying their lipstick, and adjusting their hair bows. Jenny unveils this preoccupation in the middle of her poem, where line after line starts with "I."
Also, by speaking so effusively (as girls do) about caca, Jenny heeds what Julia Kristeva does, which is that caca is everywhere, and you can try and flush it down the toilet and be silent about it, but, if you eat food, like browniemix, then it'll return. While caca is inferior to browniemix, it's superior to human beings, and I like how Jenny is as ecstatic about what leaves her tushy as Walt Whitman is about people.
The third poem is by a boy, Clark Coolidge. "Down at Granny's Cave" is one of Clark's 88 sonnets. It's very violent. This is how it starts: "Anyone interested in art is welcome to shoot up the place." Massacres are the most marvelous variety of art. What the two boys in Columbine Colorado enacted has 1001 times more artistry than any workshop poem. Eric and Dylan staged a sensational show, while those workshop poems are just weird.
Throughout Clark's poems, tumult reigns: "an iron clock interrupts the grammar lessons" and there's thumbtacks in somebody's coffee. The iron clock correlates to the Iron Curtain and Stalinist Russia and all the misery that his gulags and purges produced. And I'd put thumbtacks in every single Capitalist's cup of coffee, because then they'd be harmed, which means they couldn't spread their stupid social media apps any longer.
Clark's poem concludes: "the creek turns into a reservoir and explodes." There's lots to explode nowadays, like the Bartlet administration. Their liberal empathy and resigned sarcasm is obnoxious.
Author Spotlight
&
I Like __ A Lot
&
Roundup
/
No Comments
November 14th, 2013 / 4:21 pm