comics
The Bus ran monthly in Heavy Metal from 1978 to 1985.
Imgur has hosted as a bunch of strips. Below are two.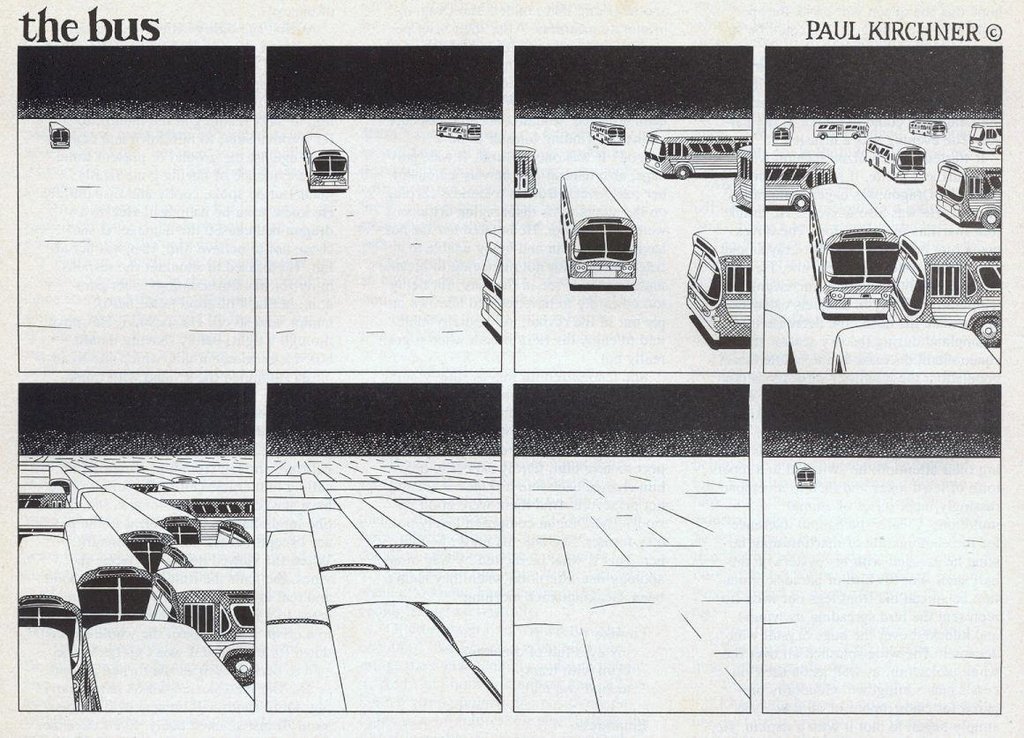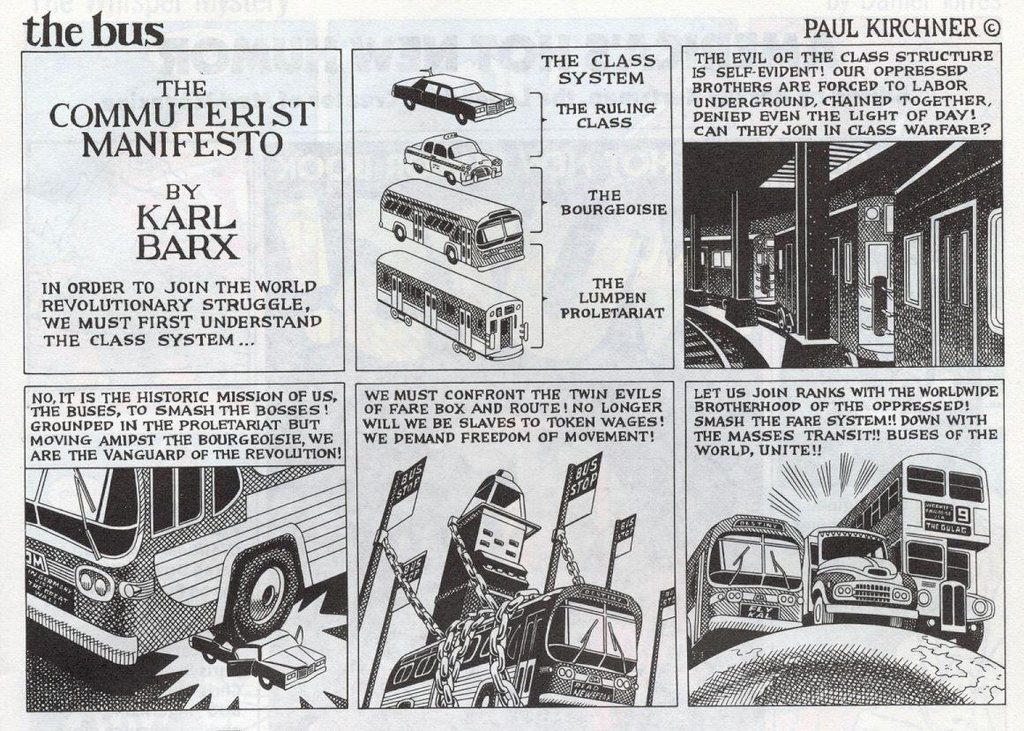 The Bus rules.
A D Jameson
—
Which comics do you consider the most essential reading? (Comics = comic books, comix, comic strips, web comics, more?)
Four or five years ago, for my birthday, I bought myself Neca's Teenage Mutant Ninja Turtles figures—the awesome ones based on the original Kevin Eastman & Peter Laird's original comics, like so:
They are so utterly badass. They all have red bandanas, for one thing, and they also have tails, which got clipped from the later TV cartoon versions because they looked like—penises, I guess.

As you can readily see, I am a proud owner of these figures: