Friday, June 1st, 2012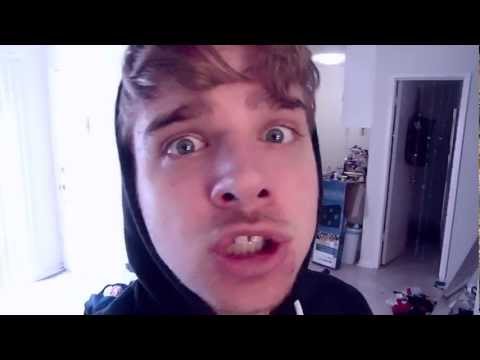 I saw Steve Roggenbuck read at Stephen Dierks house during AWP week he stood on top of something, I can't remember what, he is small, his physical presence not very dominating. But he stood up there and took control of the audience, yelling 666 and Justin Bieber and all kinds of weird shit. The audience stood there, completely enthralled. People were yelling and screaming during the whole reading, people were extremely excited to be at a poetry reading.
According to AD Jameson Steve Roggenbuck would be considered a New Sincerist and the question has been asked, if writing in such a sincere manner can be prolonged over a long career. I think it can, because sincerity is transitory. The writing is Buddhist in that way, an acceptance of endless change, the impermanence. We can be convinced of truth at times/later/that truth becomes false/we forget those beliefs. For three years we read one type of books/then move onto another/then move onto another. We move from the country/to the city/we fall in love/we fall out of love/do it again/we don't have sex for two years/we meet a sado maschocist and get choked/we have kids/watch them grow/we wash diarrhea off her our naked father because he is sick and dying/we become concerned about insurances/it goes/on on on. Roggenbuck's first book I am like October when I'm Dead were short little poems with a tibit of sentimentality. Helvetica was this blitzkrieg of weird ass flarf lines. And Crunk Juice was an intensely designed chapbook with longer poems, using more poetic devices with a higher emphasis on sound. These changes, are not just the changes of a writer, but Steve Roggenbuck changing before us, we are getting older with him. He asks us to join him, on his journey through life, seems a little like reality television, but who wouldn't want a reality television full of really emotional well-read people.
NC: I think what you don't do is one of the reasons you have made such a 'big splash.' Like you didn't go down the depression road when writing, which I think invited a lot more people into the alt-lit scene. Because not everyone is suffering from depression and existential crisis all the time. Did you consciously reject the depression route or just find it not your style? (more…)