Damascus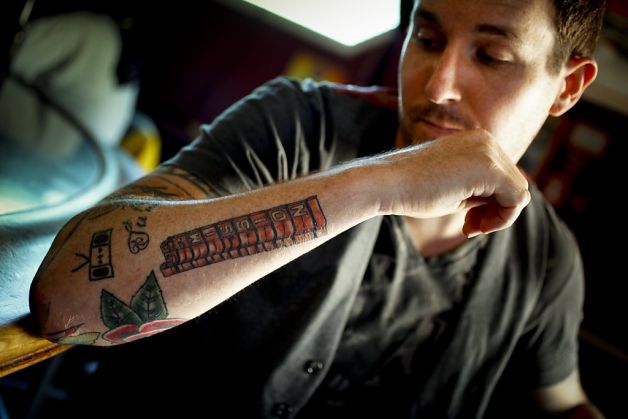 Josh Mohr's the author of a trio of fairly heavy duty fiction—Some Things that Meant the World to Me, Termite Parade, and Damascus, each of which was published by the fantastic Two Dollar Radio. They were published in '09, '10, and '11, if years and chronology mean too much. The years those books were written and published in end up mattering, to a degree, given the following, which is an email interview with Mohr about his latest novel, Fight Song, out presently from Soft Skull Press. You're welcome to note the fact that Mohr's got a different publisher for this book than his three previous ones, and if you read/know Mohr's stuff, you'll note pretty quickly that Fight Song is a vastly different beast than any of his three previous ones (though an argument could be made about similarities, style-wise, with Damascus, but that's for some other reviewer and venue). I don't know how much more info's pertinent to what follows, which is the transcript of a series of emailed questions and answers. As ever: you're much better off reading the book than anything *about* the book or author, but we all need our cavemarkings and arrows.
– – –
I guess the first big question is: how did Fight Song get its start for you? I'm most curious about style, or tone. This one's quite different from the earlier trio, and the difference reads/feels to me almost sum-uppable as: Saunders. There's a sort of sort of hijinksy despair to this that reads, at least to me, as very like him. Where'd the tone come from for this?
My first three books all dealt with addicts and artists in the Mission District of San Francisco. I had great fun putting those books together, but I felt like I needed to push myself artistically—needed to completely dismantle my comfort zone. That's when we do our best work as authors, when the potential to fail is at its greatest. I definitely could have written DAMASCUS 2.0, but what would be the point in that?  I don't want my career to resemble a glam metal band, just writing the same song over and over again. Plus, I don't own very much spandex, I'm out of hairspray, and my cocaine days are in the rearview. READ MORE >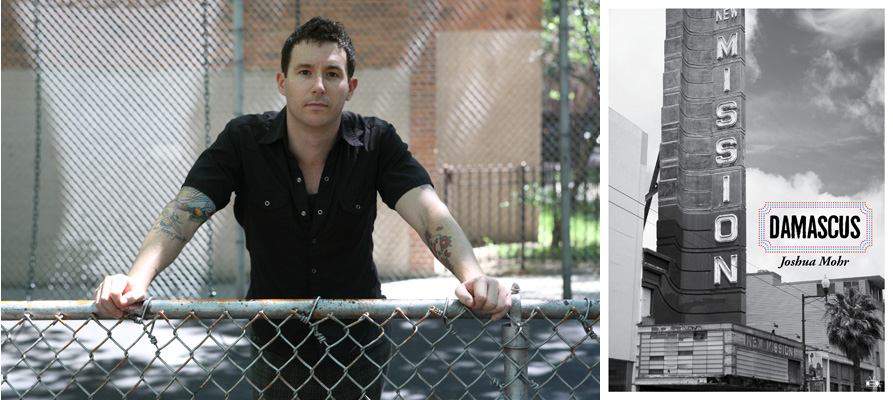 Joshua Mohr's Damascus (Two Dollar Radio) is a tightly packed novel about the lost, losing, and broken people who frequent Damascus, a dive bar in San Francisco. The story is moving, bitterly charming, sometimes depressing, but always engaging. I talked to Joshua about his book, character driven writing, writing as a form of protest and much more.
I read Damascus as very character driven. It's really the people and what you show us about their lives that create the narrative. Would you consider Damascus character driven?
Absolutely. Books don't work if the people on the pages aren't alive. It's why writing a novel takes so long. You have to dig around in other psyches, other hearts and souls. The book isn't going to be any good until your characters are the ones telling the story, and you're just the poorly paid secretary scribbling it all down.
I teach in the MFA program at the University of San Francisco and when I talk characterization with my students, I emphasize the idea that actually the characters have to characterize themselves: the reader just sits back and watches the players stalk their sordid habitats. This kind of active characterization involves your reader in the story, too, making them put the pieces together for what each new scene means, how it contributes and complicates the action they've already observed. They become a kind of detective trying to compile an interpretation.