drum and an open window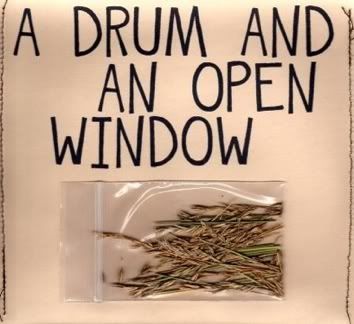 "Make Things" – A Drum and An Open Window (mp3)
When I am run down and flocked around by the world, I go into iTunes and play this song by A Drum and An Open Window. I met them through my friend Jordaan, and they played a show in Oroville, CA with me the summer before I moved to Massachusetts. We skipped rocks and visited the Chinese Temple, stayed up in Ryan's apartment keeping Whisper awake and singing with both Ryans, including the backhoe driver. Dustin was driving and making all his money through poker, mostly online. Andrew wanted to go to Europe, and Ashley had a radio show.
when it's dark i'll write some new songs
This song is really twee, to which I'm like, well: either life really is holy with meaning and that's coming up, your scuffle with that, or life is just a place to keep your bones for a while, which you're going to handle by moving them a little and then moving them some more.