HTMLGIANT / Mike Young
Mike Young
When I was 17, I saw a man on cable television chase a green Volkswagen Beetle until he slammed headfirst into a pole. He didn't see the pole because he almost had his hands on the car. He was almost as fast. Also as big, almost. The shot of the man falling after he runs into the pole is full of beautiful slants and heights—leafless branches, latticed tower, streak of cloud, dazed knee—that can only feel as much like winter as they do when propped on top of all that flat. Flatness of a color that might introduce itself as green, and you're like sure, dirt, whatever you say, we already met but don't worry about it, this time you'll get your act together.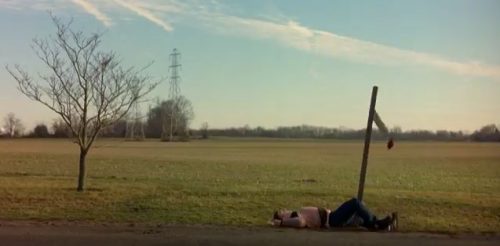 The shot was directed by Alison Maclean, whose cinematographer was Adam Kimmel. How they made that shot was first they read Denis Johnson's book Jesus' Son. I bought the book after I watched the movie to make sure it was Billy Crudup's voice that was annoying and not the words.
In the book, the words were in sentences full of glow and ache and the proud civility of the self-fucked, the calm leak of "Excuse me, there's a knife in my eye." And also of course the weeping and calling bartenders your mother. They were words about clouds that looked like brains, but they were also words like "help" and "stay" and "save." Those little words forever hitchhiking back to church and never making it all the way. Paragraphs would interrupt themselves to turn to you. I was 17 and hadn't read Levinas or Buber, and yet here was the "you" that knew the face on the other end was always dark. Little words like "search" and "name." Paragraphs that interrupted their description of a shriek to tell you they have gone looking everywhere. For the shriek, they mean, but mostly it's the gone, and the looking, and the everywhere.
A voice smart enough to hear its own narcissism but still stuck at the age where it can't believe all the things it gets to feel and hear and see to the point where it doesn't care at all how slurry it sounds to use a word like "glorious," a voice that slackjaws around in a sheepskin coat calling everything terrible and beautiful like Oprah's and-you!-get-a-car-and-you!-get-a-car. Back and forth between wide arms and self-hugging and shivering the whole time and I was 17. Even though I knew the Goo Goo Dolls singing "and you bleed just to know you're alive" was kind of stupid, it didn't feel that way. Here was an unironic hallelujah named after a song by a band I went out and listened to because of this book. Here was a blurb from some guy named Barry Hannah, so I read him too. Hallelujah. READ MORE >
Author Spotlight
/
1 Comment
May 28th, 2017 / 10:57 am
Mike Young
—
Shame? No, not shame. I feel only glee in putting the cone to my mouth and bleating to you all that NOÖ [15] is finally out and that over there is what it looks like. Here is one of those crazy lists to suggest your nudge toward it: shepherds and crosses collaged, feather sisters, tossing phones into the water, animated knife piles, a girl who plays football named Tractor, shadow doves, batshit heroines, sunset cannonballs, peaceful blemishes, new gaps, #FUCKYESOXYGEN, and loving yourself at night. Check it out!
Mike Young
On the way back from buying an overpriced kombucha drink because I was concerned about my daily green intake, I did two things:
1) thought of and executed the tweet "I put a bottle of kombucha next to a tree and the tree got very offended."
2) thought "I wonder what Charlie Kaufman is working on," then thought "Hmm, there's a very short list of artists/filmmakers/poets/writers whose current projects I randomly get curious about out of the blue. It doesn't mean they're my favorites. Actually I don't know what it means."
CONTEST: Which artists/filmmakers/poets/writers/musicians/c'monyouknowit's
allthesamething do you get randomly curious about?
Like you think out of nowhere, "Hmm, I wonder what ______ ______ is working on."
Tell us in the comments. A winner will be selected at random and will win any book they want under $25 from Small Press Distribution.
Contests
/
17 Comments
August 14th, 2014 / 11:21 am
Mike Young
—
Over at The Atlantic, Ian Bogost has a fascinating essay that frames itself as a discussion of the Star Trek: TNG episode "Darmok" (more easily remembered as the "Shaka, when the walls fell" episode, or the "Darmok and Jalad at Tanagra" episode, or that episode where Picard couldn't build a fire because he was too busy dramatically holding knives, and Troi and Data both got really dumb, and the aliens kept talking weird about all their past successes and failures) and extends itself into a discussion of language, logic, allegory, and SimCity. In other words, Ian Bogost obviously wrote an essay about poetry, whether he meant to or not, and we should all read it.
Mike Young
If Dikembe Mutombo decided to write a chapbook-length manuscript of poems about what it felt like to be one of those weird Internet Era cultural figures who has a sugar-rush style identity and factors thus accordingly into evil surreal advertising memes, he would probably just use his giant arms to place his chapbook manuscript into Dikembe Press's electronic mail inbox.
But you're not Dikembe Mutombo. You're not in any commercials. Write a good chapbook manuscript and send it to Dikembe Press. They're reading manuscripts for a month. The guy Jeff? He's from Reno. They make good chapbooks.
If any of us really had imaginatively big arms, they would put us in a tiny cell in the White House basement and the Vice President would laugh at us and light matches against our skin.
Send your chapbook manuscript to Dikembe Press.
Presses
/
No Comments
May 27th, 2014 / 2:48 pm
Mike Young
May 3rd is California Bookstore Day, and some bookstores in California have giant worms for mascots. Growing up, that's where I tried to buy as many of those "code-your-own-adventure" QBASIC books (what were those called?) as possible. Years later, home for Christmas, I bought a first edition copy of Gordon Lish's Mourners at the Door and tried to convince the bookstore owner to care. "Oh yeah, Lish," he said. Being as this was California, it wasn't inconceivable to take an "oh yeah" a certain way, so I asked him: "Did you know him?" And he said "Not if I could help it" and walked away.
Other bookstores have coffeeshops above them or below them. Some bookstores are in old firehouses. (Even if they're not really bookstores). Occasionally, an architectural firm will have an empty storefront, and they will let you put a bookstore in there. Some bookstores are famous, and you have to be quiet going up the stairs to the good room because movie people are asking Lawrence Ferlinghetti about gold-plated avocados. If you're a new bookstore, it might be beautiful to sell only poetry and run the store with your spouse and your baby. If you're an old bookstore, Adam Robinson will probably ask you some questions about the kids painting outside. When you're a mighty bookstore with your own highway attraction sign, you might put another bookstore inside yourself, like Grey Matter Books did with Troubador. Sometimes you will eat a lot of cheese in a bookstore and buy the books that Peter Gizzi tells you to buy, as I have done in Amherst Books. Other times you will be stranded waiting for a ride in some commuter town in New Jersey, so you will spend all your time at a bookstore until it closes, and the owner will get on his motorcycle and kick you out but give you a free Javier Marias novel because he feels bad for you.
Remember when it wasn't stressful to be in a bookstore? And you weren't guiltily squaring your desire for the world's eyes on your own goo with the sheer magnitude of book stuff that already exists? And it just seemed where-am-I-going-to-get-enough-hours-and-light amazing that all these books—in their bound and sentenced way—felt like talking? When I think about California Bookstore Day, I think about giant worms, and I think about that feeling.
One bookstore instrumental in starting and sustaining bookstore culture in all of Sweet Cali is Green Apple Books in San Francisco. If you live in the Bay Area, or you've made stopovers on a regular basis, you probably know Green Apple. They're down there in the Richmond district, their store is huge and full of good surprises—used books, new books, LPs—and they've got that sweet green guy out front. Publishers Weekly recently agreed with the book-buying elbow patches in San Francisco and smartly awarded Green Apple Bookstore of the Year.
Green Apple was started in 1967 by a former United Airlines radio technician named Richard Savoy, but now it's owned by two Kevins—Hunsanger and Ryan—and a Pete: Mulvihill. They are the big dream scheme cookers behind California Bookstore Day, which they want to push to national prominence on par with Record Store Day. They're active in a ton of San Francisco area stuff—check this lovely listy quote from PW: "founding the San Francisco Locally Owned Merchants Association, participating on the boards of the Northern California Independent Booksellers Association and the Clement Street Merchants Association, and advising Litquake and the San Francisco Library's One City One Book program"—and sometimes they give you tacos at midnight when Murakami releases a book called 1Q84.
To find out more about what it's like behind-the-scenes at Green Apple and to shine some hype on Bookstore Day, I asked Green Apple co-owner Pete Mulvihill a few questions, and he was gracious enough to dish some great answers.
Read the interview below the jump!
Interviews
/
2 Comments
May 1st, 2014 / 12:00 pm
Mike Young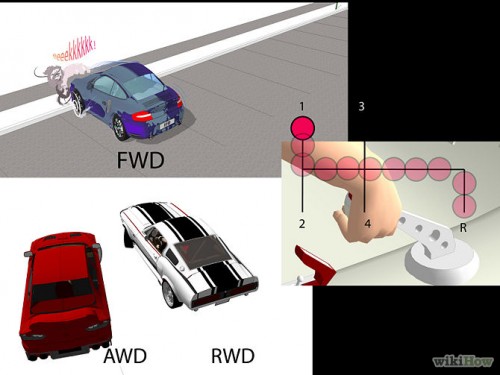 One trick I do to coax up sleep is I let my mind do whatever. Like I figure that's what it does when I sleep anyway, so why not let it out early? A porch-like transition into the backyard of dreaming. Sometimes what it does is a picture of someone carrying a pie tin to the river. Kneeling in the shallows. Other times—last night specifically—it did a succession of closer and closer zooms onto a very elaborate game of bowling. Specifically the windup was elaborate, and the ball was small. Also the pins seemed irrelevant. In 2014, I encourage you to let your mind do whatever you want. I mean whatever it wants. Shit. Not off to a good start.
So I will reverse course entirely and find something else to talk about: Reverse Fan Mail from APRIL. APRIL of course is a crafty bunch of Seattle folk who are dancing the good dance for Authors, Publishers, and Readers of Independent Literature. I'm pretty sure that's what APRIL means without even looking it up. They're that good! They do stuff like host book clubs, festivals, expos, reading bar crawls, and generally make Seattle seem fun and utopian to those of us in New England surrounded by leftover-mashed-potato-looking snow.
To do all that fun stuff, they need a little help. Yes, it's that kind of post! But they give you stuff if you send them skrill. They have people write poems for you. They have people draw things for you. That's Reverse Fan Mail. Hell, I'll write you a poem. It says so right on the page. So will Stacey Levine, Ed Skoog, Joshua Beckman, Matthew Rohrer, Mark Leidner, Ryan Boudinot, Rebecca Bridge, Jac Jemc, Wendy Xu, Jane Wong, Rich Smith, Ted Powers, Peter Mountford, Drew Swenhaugen, Amber Nelson, Megan Kaminski, Richard Chiem, Matthew Simmons, and Doug Nufer.
What I'm saying is you should click here and give some $$$ and get lazy-ass Leidner to write you a poem about dreaming and bowling. Originally this whole post was going to be about how one time Leidner texted me "patient B43 tested positive for PVTA," which is a Western Massachusetts themed joke that I decided would alienate people and lead to less money for APRIL. So I thought: what's less alienating than Western Massachusetts? Dreams. Futures. Elaboration.  Click here to donate to APRIL, get a Reverse Fan Mail, it's for a good cause, they've got a great 2014 Festival planned. Help 'em out. Get a poem. Get a drawing. Give your slippy mind a new year present.
Web Hype
/
No Comments
December 30th, 2013 / 12:46 pm
Mike Young
Johannes Göransson said on Facebook that one thing he doesn't like about the "list"-based idea of criticism is: "that you can't challenge it. You're not allowed to say: No this list is mediocre or whatever. Then you're not a nice person."
Here's a list of books I've only read four of but find especially aesthetically pleasing. Be a nice person.
***
Brandon Brown – Flowering Mall – Roof Books
Dana Ward – This Can't Be Life – Edge Books
Graham Foust – To Anacreon in Heaven and Other Poems – Flood Editions
Roger Luckhurst – The Shining – BFI Publishing
Vladimir Nabokov – The Eye – Vintage
Haut or not
&
Web Hype
/
4 Comments
December 22nd, 2013 / 8:42 pm
Mike Young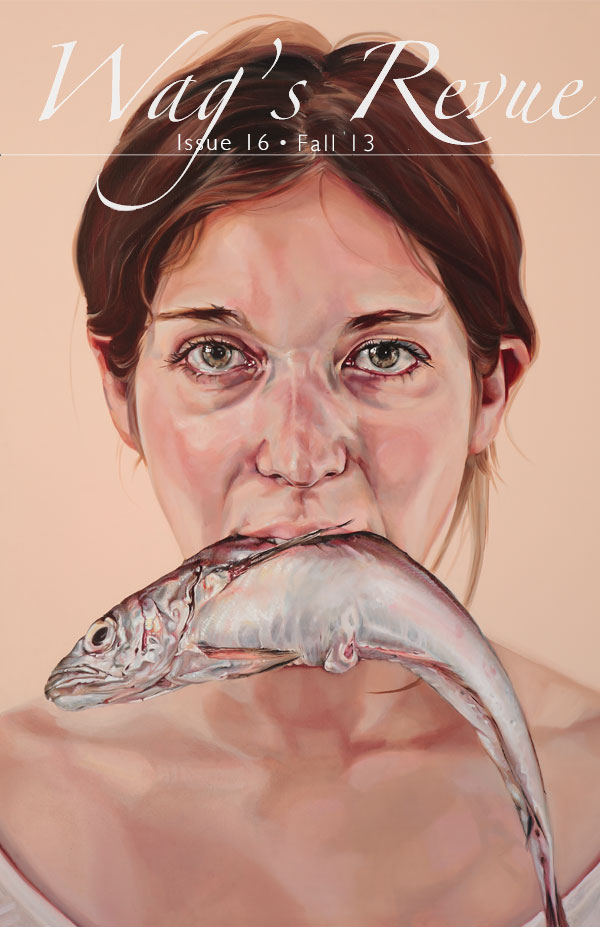 If this relationship is going to work—and no one really cares if it does; I mean, ships have jobs; relations are just the second attempt at lations—you're going to have to accept the fact I'm going to post about some new issue of an online magazine when it rains.
This time around it's Wag's Revue, and specifically in Wag's Revue the rompy and potluck-ish poems of Rachael Katz and the Grace-Paleyish-wise-laughing-at-how-many-generic-varieties-of-Lemon-Pledge-exist-in-our-hearts story called "Palmistry for the Modern Age" by Hannah Pass.
Though I'm not normally a fan of faking book technology online, I think I like the navigation of Wag's Revue—though I wish the fake-page-box were a little bigger and the font weight wasn't so extreme. But the editors say they are working on a site redesign, and I am really interested in how declarative the reading experience is. Like it's very "hark! this is how you shall read." Which seems against the stream in a way I respect, like when you touch your friend's antique record player and they snap at you "that's not for touching!" And you're like, damn, I respect that.
Respect for yourself by reading Rachael Katz's "You Girls Are," which I'm going to go ahead and call the best new ode I've read in months of leaves.
Web Hype
/
1 Comment
November 22nd, 2013 / 11:58 am