Monday, September 20th, 2010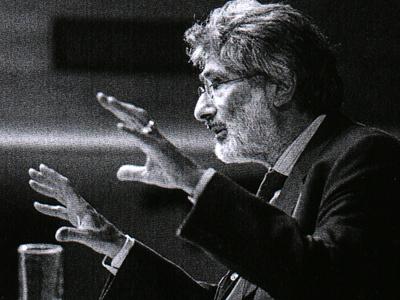 I'm in the midst of writing research proposals for grants in a discipline I know next to nothing about, and so, naturally, I'm reading a lot. Naturally, I'm also procrastinating by writing this blog. (Brief back story: I've just started working on my PhD in Geography, which is only funny if you know me, because if you know me, you know I have no sense of direction. Up until five months ago, I thought Lake Champlain was a great lake. But of course, this has no real bearing on my Geography degree. I'm studying human geography. But either way, my training as a fiction writer has given me little insight, little preparation for grant writing.) The basic premise to my project is "imagined" geographies, that is, how second generation immigrants imagine a homeland they've never been to and how this imagining impacts development.
Naturally, considering the premise of my project, I'm reading folks like Benedict Anderson, Edward Said, Foucault (Jesus, people love Foucault), and Agamben.
I'm reading Said for probably the third or fourth time (each reading offers something new, of course), and this time, I found this gem:
Many travelers find themselves saying of an experience in a new country that it wasn't what they expected, meaning that it wasn't what a book said it would be. And of course many writers of travel books or guidebooks compose them in order to say that a country is like this, or better, that it is colorful, expensive, interesting, and so forth. The idea in either case is that people, places, and experiences can always be described by a book, so much so that the book (or text) acquires a greater authority, and use, even than the actuality it describes. (93)