Elissa Bassist
Justin Taylor
—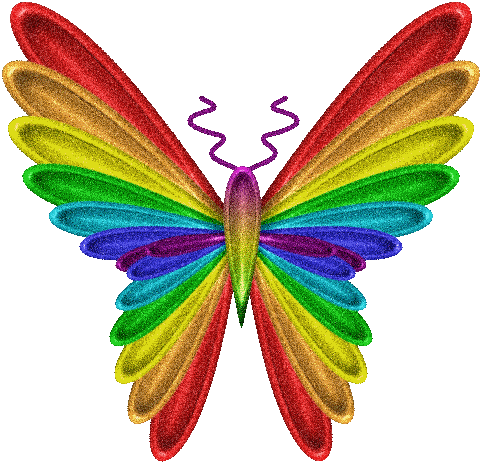 Elissa Bassist is just looking to get paid–a highly noble goal, and one you can help her meet by donating $2 when you read this story she wrote. You can also read it for free if you want to, by skipping straight to here. Can anyone explain to me how this doesn't make Elissa Bassist the new Radiohead?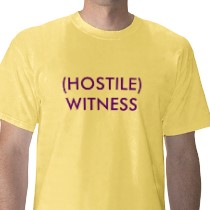 Dan: […] I also think that flirting with you sometimes felt like playing with a puppy. Lots of energy without any particular direction, light wrestling, and you'd have no idea what to do with the stick if I threw it for you.

Elissa: I'd know what to do with the stick—

Dan: No, you wouldn't. I felt old around you. I felt like I did drugs. I felt like a person who got drunk. I felt like an Adult. The problem was that I said shit like, "I won't sleep with you." This is maybe important because right then, you are freely allowed to compare yourself with other girls that I HAD slept with.
from "The Exit Interview: A Conversation with My Ex-Boyfriend" by the funniest romper at the Rumpus, Elissa Bassist.
Uncategorized /
2 Comments
June 10th, 2010 / 4:59 pm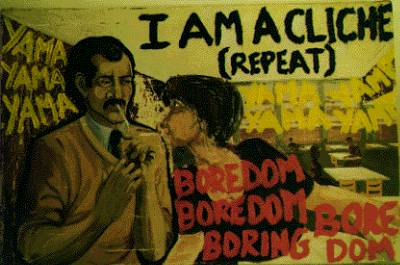 James Yeh interviews Diane Williams at The Faster Times.
At The Rumpus, Elissa Bassist wonders, have I earned these cliches?
In a belated look at the NYTBR, the great Harold Bloom reviews a book about the history of anti-Semitism in English literature, Adam Kirsch looks at two books about Heidegger, and Rebecca  Newberger Goldstein writes a satire on Theory, in the style of Borges.
io9 rounds up 35 titles for "The Essential Posthuman Science Fiction Reading List."
The Nation has a new website! Learn about what's different here, and about their decision to open source here. Kudos and congrats, guys!
Speaking of new websites, n+1 has one, too. The present feature is new fiction by Dy Tran "about" donuts.
A new issue of the Home Video Review of Books!
And last but absolutely not least, the new issue of Propeller features an interview with Kevin Sampsell, one with yours truly, a review of the latest Nicholson Baker, and a whole bunch of other treats besides. Check it out.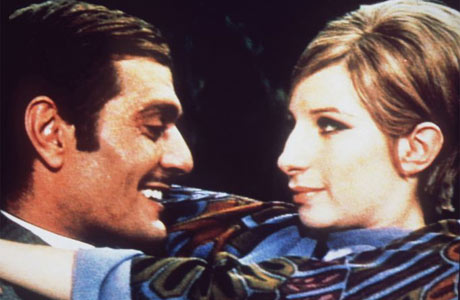 OPEN CALL: The Rumpus is looking for funny women:
Elissa Bassist talks about the under-representation of women in humor. Her consideration of this trend happily includes links to all seven (only seven!) female-authored Shouts & Murmurs columns of the past year. After you've read about the problem, you, too, will likely be hankering for a solution. Well, be your own solution! That is, if you're a woman, and if you're funny. Read the Guidelines for Funny Women Submissions to the Daily Rumpus . It says the deadline is September 15th, and then the "additional deadline" is never, because you should never stop writing. I'm not sure if that means this Funny Women thing will recur at Rumpus or if it just means you should love and believe in yourself–but stop bothering Elissa about it after September. Seems like the easiest thing to do would be to write something funny now, and not have to worry about it later. But that's just me–and I don't qualify.
Also, this is less by women, and less funny, then above, but it's still really good. From "Why I Write," by Stephen Elliott (click thru quote to essay).
In my junior year I dropped out of college to go to Amsterdam, where I found work as a barker for a live sex show. I wrote my first short story about that experience and, back at school, entered it in the undergraduate fiction contest. The story won first place out of 80 entries. One of the professors told me it was a good story, "but I can tell you've never been to Amsterdam." I laughed at him. But now I can see what he means. The Amsterdam in the story wasn't real—it lacked the specificity of detail that brings a location to life. But it was different from the other stories in the contest.
Uncategorized /
21 Comments
August 24th, 2009 / 10:09 am
Rumpus regular Elissa Bassist offers up "Notes and Errata: A DFW Companion Guide to 'The Unfinished' by D.T. Max." (I think we reported on the Max piece when it first came out, but anyone needing a refresher can get one here.) Basically, her piece catalogues any DFW work, interviews, or otherwise relevant points of reference in Max's piece and, if that work or parts of it are available anywhere online, she links to it. Por ejemplo:
5. "Anything comforting put him on guard. 'It seems important to find ways of reminding ourselves that most 'familiarity' is meditated and delusive,' he said in a long 1991 interview with Larry McCaffery, an English professor at San Diego State."

6. "The critic James Wood* cited Infinite Jest as representative of the kind of fiction dedicated to the 'pursuit of vitality at all costs.'"
*Two pertinent links: Book Review: James Wood's The Irresponsible Self, by Nigel Beale(the quotation "pursuit of vitality at all costs" is given context here); Remembering David Foster Wallace (Wood's comment is last)
Thanks for the good work, Elissa! I'm sure putting something like this together was tedious and time-consuming, but there are a lot of people out there who will be grateful you took the time to do it.