Escape from Tomorrow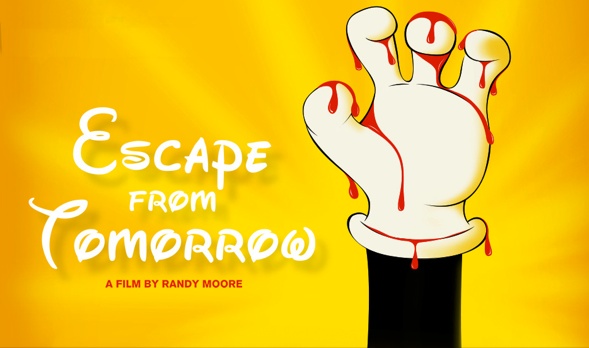 1.  This movie stuck it to the man by filming the entire production in both Disneyland and Disney World without their permission.
2.  Disney is apparently "aware" of this movie but has taken no legal action.
3.  I'd never heard of this film until a friend forced me to watch it. I neither regret this nor thank him for it.
4.  This film somehow succeeded in making Disney a terrifying menace that is a threat to fathers everywhere.
5.  "What the fuck am I watching?" is what I thought multiple times while viewing this film.
6.  Pedophilia is everywhere in Disney. Fathers chase after underage French girls, retired Disney princesses kidnap little kids to reenact scenes from Snow White, little boys are shown pictures of naked foreign women during cinematic rides—the list goes on and on.
7.  Can't help but be paranoid that Disney will sue me over this review. I have nothing, you bastards.
8.  The film opened with someone being decapitated on a Disney ride—then cut to a scene of a corporate asshole firing the protagonist over the phone while he was on vacation with his family. The scary part is that both of these incidents have occurred multiple times throughout the course of modern human history. This makes me dread graduating college and entering the real world.
9.  My friend and I both agreed that the protagonist's wife was a bitch the entire film. (Spoilers: she sadly doesn't die.)
10. There's a scene where a nurse suddenly breaks into tears and I still don't understand why.