esquire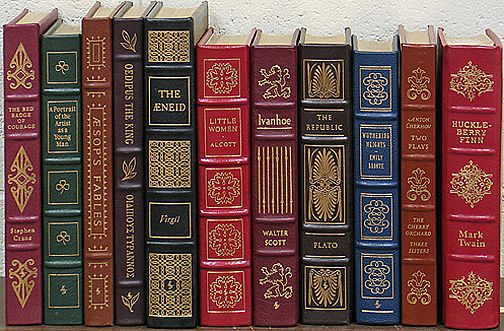 Books are popular fodder for lists, and why not? There are so many books being published. Book-related lists can be useful in cutting through some of the noise in a time when more than 200,000 new books are released each year, in the United States alone.
Yesterday, Esquire released a list of 75 books every man should read. They make such lists regularly so the list, in and of itself, is not remarkable. There are some really great books included like Lolita and Call of the Wild and The Things They Carried and Winter's Bone and The Spy Who Came In From the Cold. The list offers a nice blend of contemporary and classic fiction. I was particularly pleased to see Edward P. Jones's outstanding The Known World mentioned. I cannot say there's a book on that list that doesn't deserve the recognition. The list is certainly very masculine in tone, but there's nothing wrong with that. Great books are great books and there's something to be said for muscular prose. My list would probably look somewhat different but so would yours. Reading is personal and taste is subjective.
It is curious, though, that out of all 75 books every man should read, only one, not two or five or seventeen, but one of those books, A Good Man Is Hard to Find by Flannery O'Connor, is written by a woman. I should be surprised by this imbalance but I'm not. Is anyone?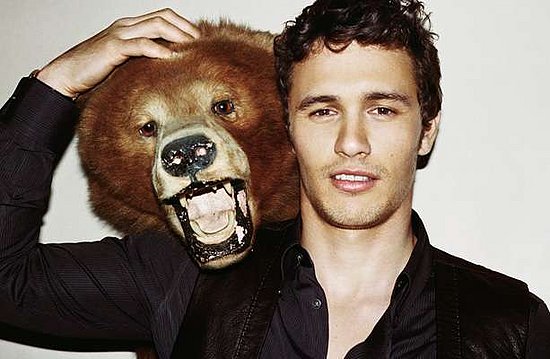 [The Tyrant Giancarlo Ditrapano sent us this and we couldn't help ourselves. With all due respect to the Esquire fiction camp and the creator. Read both, see what you think? – BB]
I just read the James Franco story in Esquire and thought it was great.  There were just a couple of things that needed tweaking in my opinion so I started messing with it.  You've written a good, funny story, Mr. Franco. But now it's even better. Remember, it never matters who writes it, it only matters that it gets written. Or something like that.  Some good stuff in here though.  I'd love to work on something with you for my meager little journal. Email me at ditrapano@nytyrant.com.  Let's talk it out.
N.B. This was done with entirely good intention and I meant no harm, as I never have meant harm. Just having some fun and don't want anyone to get in trouble or angry over this. Who knows? I may have ruined the thing.
yours truly,
Gian