fantomas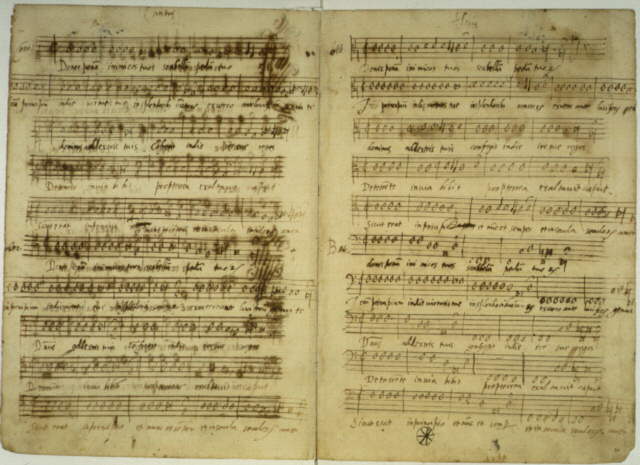 I kind of gave up on music during this decade. I got tired of the repeat. Or tired of things that could not be repeated, as most albums I got a hold of got thrown out of the window after a week. There were some things worth hearing a few times, as wallpaper, and then no need to hear them again. In me, music seemed to have become mostly tired of itself. On that note, here are ten albums from the last ten years that to me felt both new and worth repeating, or at least ones I spent some time with, or had their own business about them, whatever that means. Yeah, another list, feel free…
1. Liars, Drum's Not Dead [2006]
2. Madvillain, Madvillainy [2004]
3. Storm & Stress, Under Thunder and Fluorescent Light [2000]
4. Tom Waits, Alice [2002]
5. The Angels of Light, Sing 'Other People' [2005]
6. Fantômas, Delìrium Còrdia [2004]
7. U.S. Maple, Acre Thrills [2001]
8. Subtle, For Hero: For Fool [2006]
9. Of Montreal, The Sunlandic Twins [2005]
10. Boredoms, Vision Creation Newsun [2000]
As much as I like these albums, along with perhaps a few others, I'm still going to maintain that this past decade has been by far the worst decade of music thus completed. 99% blank, in a bad way, and getting blanker. Somehow electronics and onlines and send this and that here and there has come to mean 'less work, less presence' in the sound. Here comes the 10s.
Cover songs are fun, when bands you like do them, of bands you also like, or of bands you do not like that then become songs you like by bands you don't like as interpreted by bands you like.
Here's Fantomas doing Angelo Badalamenti's 'Twin Peaks: Fire Walk With Me' from their album 'The Director's Cut,' a record which I think was all I listened to for 6 months straight the year it came out, and is still one of the best 'cover song' explorations, using source to create something truly new, that I can think of.
It seems like the theory of a 'cover song' has been approached in fiction, though in a less on-your-face kind of way, more as a series of influences mostly, though there are certainly subjects that approach the more literal 'cover song' idea.
One that springs immediately to mind is Gordon Lish's 'For Rupert–With No Promises' in the February 1977 issue of Esquire, which so successfully parodied J.D. Salinger that many thought it was Salinger himself.
So other than via methods of pure imitation or copying (as part of the great thing about covers is the reinterpretation), what are some other great examples that could reveal a 'cover song' in text form, or perhaps thoughts on ways that might not quite yet have been explored? Hra?
Do you write to music? I used to constantly, I thought what I was writing to a large part affected what I write. Now I find it pretty hard to concentrate in anything except total silence.
When the mood strikes me, though, I think my most common writing soundtrack is Fennesz. I wrote a lot of my novella to Fennesz, as well as a lot of the recent things I've been working on. 'A Year in a Minute' seems a perfect backdrop to me. I often find that ambient music with no beat and/or layers and for certain no words, is vital to me to writing.
I've also written quite a bit to Fantomas's hour+ 1-track album DELIRIVM CORDIA. The panic house of collage and weird sounds that it compiles is a great thing to rub off of, at least if you're writing about nausea and babies and crap.
Here they are performing a section of it live (the record is much different but the video is cool):
MEGA BONUS LITERATURE MUSIC TREAT: Gian sent this super sex mash up he made of Dr Dre vs. Dylan Thomas. I always knew Dre had it in him.
Download:   DRE VS DYLAN
There's a Christmas present for ya, courtesy of the Tyrant.
Anyway, I am curious: what do other people write to?