formalism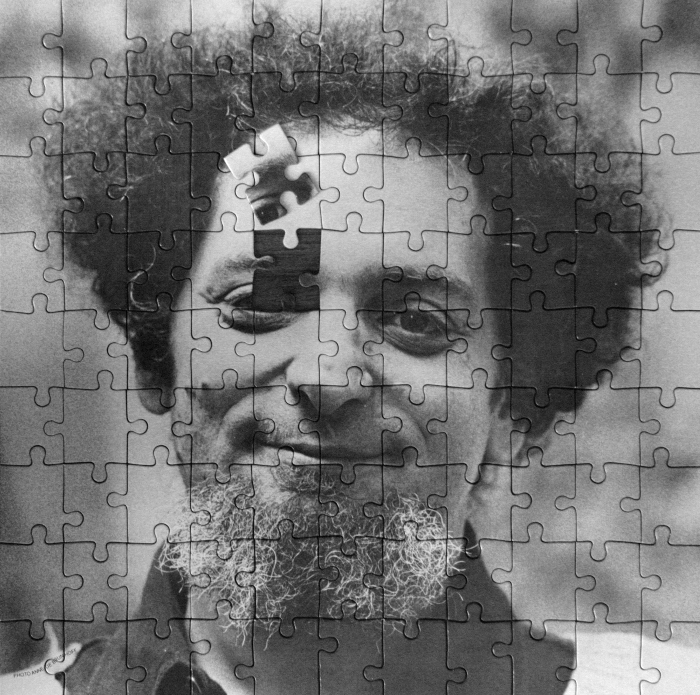 OK, back to this. In Part 1, I traced out how in conceptual art, the concept lies outside whatever artwork is produced—how, strictly speaking, the concept itself is the artwork, and whatever thingamabob the artist then uses the concept to go on to make (if anything) counts more as a record or a product of the originating concept. (This is according to the teachings of Sol LeWitt, as practiced by Kenneth Goldsmith.) Thus, we arrived at the following formulation:
Artist > Concept > Artwork (Record)
Now, I'm not going to argue that every conceptual artist on Planet Earth works according to this model. But LeWitt's prescription has proven influential, and continues to be revolutionary—because choosing to work with either a concept or a constraint will lead an artist down one of two very different paths. To see how this is the case, let's try defining what a constraint is, aided by the Puzzle Master himself, Georges Perec . . .
[Update: I posted a follow-up to this post, here.]
1.
Susan Sontag's seminal mid-60s essay has come up several times at this site. I've been busy rereading it since Xmas, and want to take this chance to set down some thoughts regarding it.
2.
Obviously, whatever interpretation is, Sontag seems against it.
3.
What, then, does Sontag mean by "interpretation"? Does she mean any and all interpretation, as my fellow contributor Chris Higgs recently argued? Or something else, something more specific?