Gimme Gimme Octopus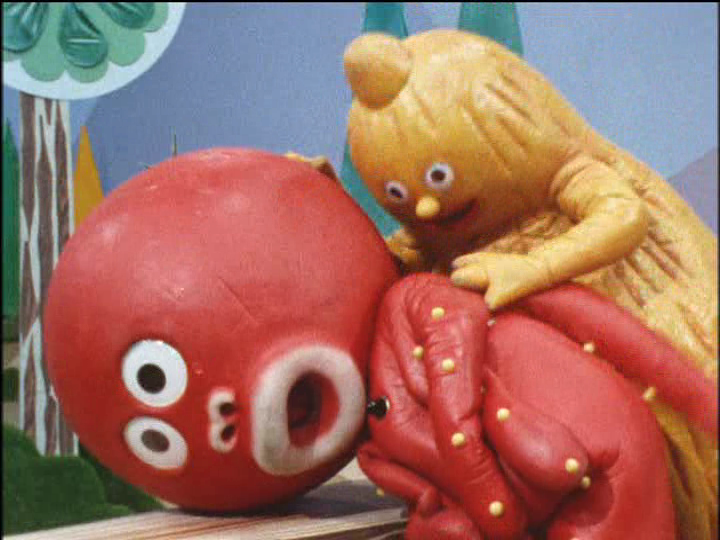 My last two posts here have been about recent deaths so here's something lighter (?). Today a friend of mine turned me on to this crazy 1970s Japanese children's TV show, Kure Kure Takora (commonly translated as "Gimme Gimme Octopus"). The main character is a giant red anthropomorphic octopus who covets everything he sees (and who might be based on minstrel show imagery? I can't quite tell). He's in love with a pink walrus and his best friend is an oversized gourd that periodically vomits coins. Other characters include a vinegar-spraying jellyfish, a cigar-smoking badger, a lazy iguana, and a trio of singing sea cucumbers. Wackiness, obviously, ensues. According to the Wikipedia there are 260 episodes, each one exactly 2 minutes and 41 seconds long.
You can watch one of them here and another one here. A DVD collection is also available for purchase or theft. And presumably it won't be long before someone sets one of the episodes to a certain song by the Ramones.
Enjoy / forget for a while we're all gonna die.