girl
Carina Finn is a girl, a poetess, a singer in a re-re folk trio, and many other things (all of which are sensationally too secretive to be showcased here).
Actually, one more thing that I must say is: Carina is an artist, kind of in the way that Georgia O'Keeffe was an artist and in the way that Lee Krasner was an artist, but not in the way that Jean-Michel Basquiat was an artist (though their aesthetics are somewhat similar, Jean-Michel is a boy, whereas Carina is a girl, obviously).
So… um… here are two examples of the artwork of Carina Finn:
Title: Portrait of My Lover, Crying
Materials Used (according to Carina): It's half a cabinet and blue oilstick. the other side is acrylic, oilstick, my blood, and an empty aluminum paint tube.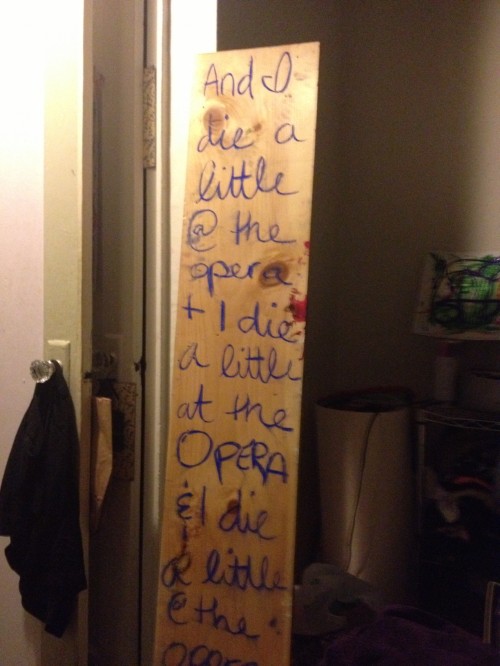 Title: I Feel Constant Torment
Materials Used (according to Carina): The top of a table I found outside of a restaurant, paint, pastels, and a duct tape bow my cousin made me.