i was also once and elementary school poetess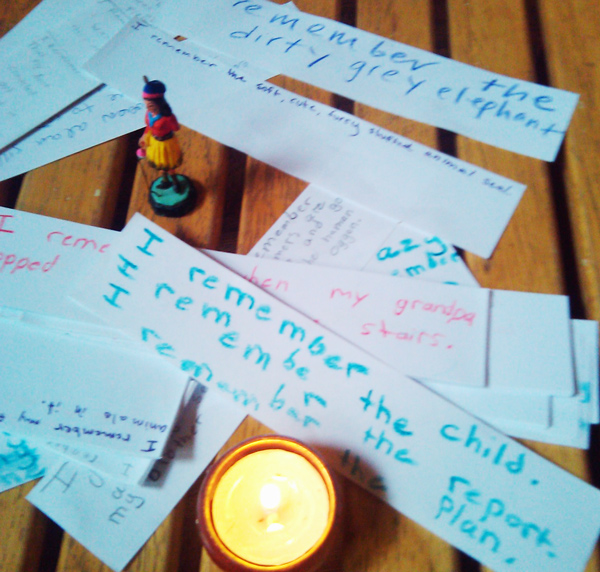 Bhanu Kapil writes "I remembers" with fourth graders. These children are brilliant. Magic. Geniuses.
I remember when I would write poetry in elementary school. Every couple months our class would have a showcase. Our parents would come. We would display our talents. I would always read an original poem. They were often about seasons and candy (what else is new)…and the relationship between seasons and candy (candy corn–so autumn). I was proud that I didn't have to use a rhyming dictionary to write my poems and the kids would say, "One day you'll be a famous poet. One day you'll have a huge book of poems!" One time I tried to do a piano recital but got nervous and fucked up. So I thought, I should stick with the poems. And I've stuck with words all this time.
Highlights from Bhanu's trip to Garfield Elementary School: I Remember: [1]
READ MORE >