HTMLGIANT / J Wang
J Wang
This is a conversation. It is 1:06am MST. We are both HTML Giant contributors. We are also both Asian. This is happening IRL.
Lily Hoang: So, imagine there's someone sitting at a café, smoking a cigarette, drinking a fucking Americano, reading David Foster Wallace. What do you think?
Jackie Wang: Who is this wienerschnitzel? Lemme guess. A white boy with lots of feelings.
LH: Haha, no, it's me: I'm in white boy drag!
JW: White boy drag?! That's an interesting term. What exactly does that mean? You're not going to kill yourself and make everyone else feel bad about it, are you? Cause that would be taking the performance a little too far!
LH: Well, it's hard being a white boy, I gotta admit. Like you don't know how hard it is. The guilt. The burden of genius. All the privileges. It's hard to balance, keep the head sane, ya know?
JW: You know what I hate about white boys? They're always complaining about how they can't get laid, but it seems obvious to me – like – why they can't get laid. Should someone tell them? Should I be the one to tell them?
I Like __ A Lot
&
Mean
/
35 Comments
September 14th, 2012 / 9:35 am
J Wang
"It's the morning after I died / it's the morning after I died" is the refrain from the opening track of a Bones cassette tape my friend Matthew P sent me. It fits the realization I had today—that I must write a simple book that strives for nothing. Tonight the 2am radio plays low as I sit in the backseat of a van I have no right to be riding in. I don't want to convey anything except a sense of peace with what has happened. I don't want to amplify it. I would like to state it without judgment, without qualifying it to death despite the fact that it knocked the wind out of me. I would like to let it be small, to protect the quietude from the crowding out effect of inflated emotion. Writer-consciousness is hell but I don't have to tell you that. It's like the internet, the way it mediates everything.
READ MORE >
Music
&
Random
/
7 Comments
April 25th, 2012 / 3:56 am
J Wang
Masochists, manic depressives, suicides, all poets are neurotics of the death instinct, losers and failures who embrace the misery of their wretched trade, who wallow in its servile aura of diminishment and squalor—its paltry practice.
But among poets, those dismal defeated schlemiels and corner-biting cowards lured by vile Virgils into the abyss of verse, a fortunate few manage to inhabit the upper circles, its higher hellblocks—
Even among the damned there are divisions…there are even (and it's almost unbelievable that they can exist) some poets who want to succeed!  Who want their poetry to be read! Who actually try to write poetry that is accessible and can reach an audience!—
What traitors these are to their class—(jeez, if they didn't want to be failures, why did they become poets!)
(Source)
Power Quote
/
1 Comment
January 16th, 2012 / 12:10 pm
J Wang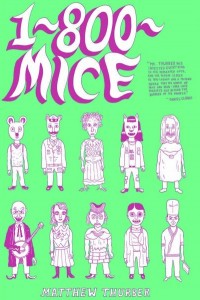 1-800-MICE
by Matthew Thurber
PictureBox, 2011
176 pages / Buy from PictureBox
There isn't much crossover between the worlds of experimental comics and small press literature—perhaps some of us literary folk even harbor an unconscious prejudice of the comics form, writing it off as a lowbrow and degraded medium particular to a certain class of socially inept nerds (as if writers possess any kind of social grace…). If we adhere to these arbitrarily demarcated disciplinary boundaries, we will totally miss out on some mind-blowing gems out there, like Matthew Thurber's hallucinatory and brain-bending epic 1-800-MICE. (Watch the trailer here.)
Reviews
/
11 Comments
December 17th, 2011 / 1:55 am
J Wang
if i craned my neck i saw them slowly begin to turn away, he said, a dream of course, the scatter of events, the scatter of events is amazing when seen from above, he said, the scatter of events, and how every new day we wash, dress, have washed, have dressed, this torture till we have finished washing, dressing, and how we can't bear being talked to in the morning, he said, could this not go so far, he said, that we'd no longer want to set foot into the morning, he said, at least from my post of observation, he said.
(Friederike Mayröcker, with each clouded peak)
i can't stop thinking about this sentence. i can't help but think this sentence is perfect. i was drawn to it because the day before i read it i had the same revelation about not wanting to set foot into the morning, about the torture of beginning, what it means to enter the day, and what is left behind when you enter. what is that moment? the one where you choose to step into the morning even though you know that the choice to begin is also a turning away from your dreams. the scatter of events. rhythm and repetition; ritual and repetition. the sentence lit up when i wrote it down. the scatter recurs in the sentence; the sentence accumulates and places you in time in all these different ways. not a straight path from one point to another, but a cluster of rivulets that flow in all directions. you are watching. you wait, have waited. you move between states of anticipation and retrospective contemplation, between the diurnal ritual of dressing and washing, the impending task before us (till we have), the moments after the dispersal, when the sediments have settled, when we have finished…have washed, have dressed. the appearance of simplicity. sentence is movement, an unfolding in time. yet while my eyes move from the first word to the last, something is happening in between. a temporal upheaval under the guise of linearity (the guise being the sentence itself), perhaps. a gesture toward a different way of entering the sentence.
Power Quote
/
2 Comments
November 2nd, 2011 / 4:07 am
J Wang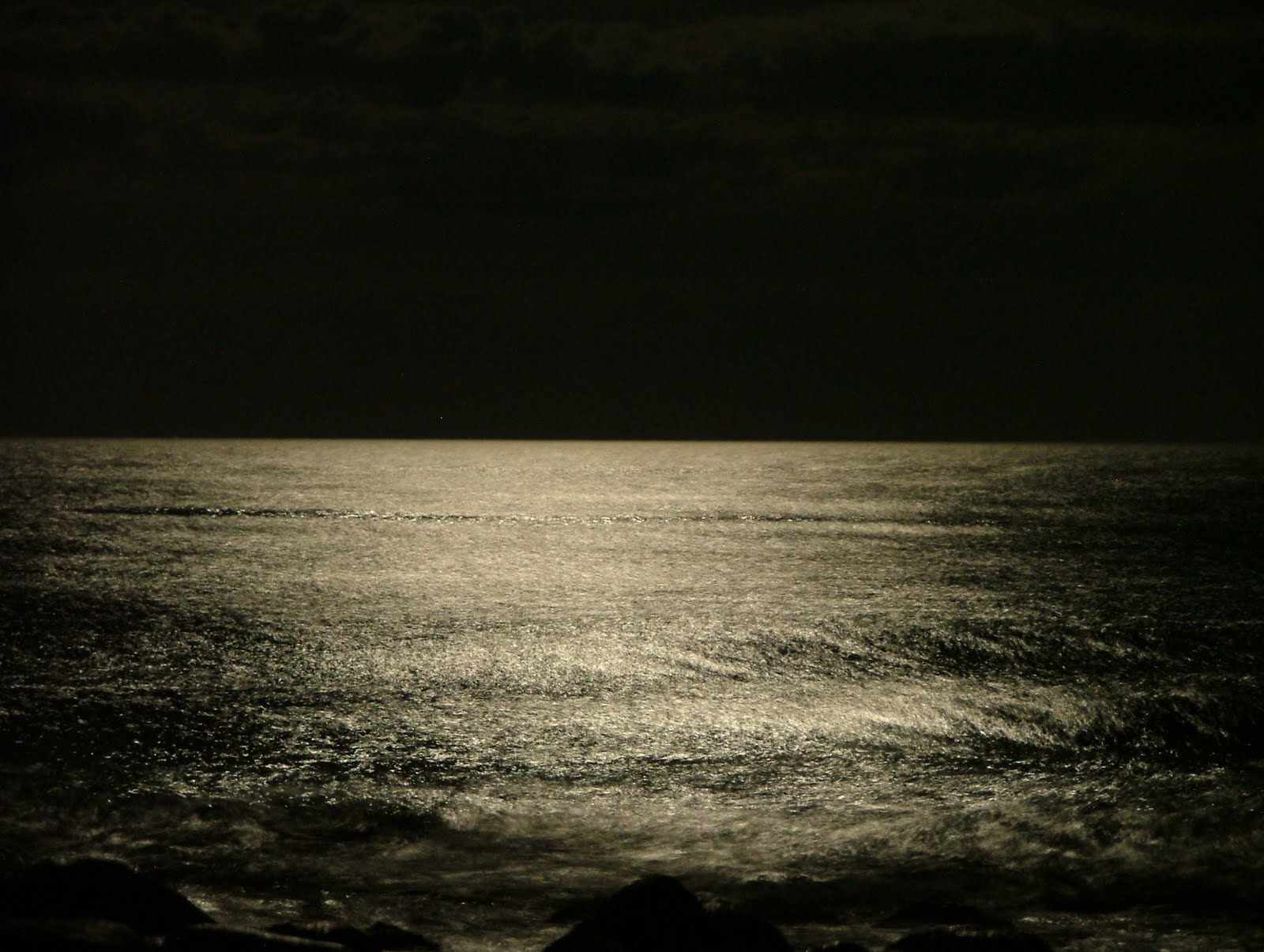 several days ago i stayed up all night watching the ocean and telling myself that i will never go back. i felt that after that moment, everything would have to be different. i finally get it. i finally understand what it's all about. i see everything now and i know what decisions must be made. what have i got to do to not forget this lesson? to not lose contact. in a few hours i will be zipped across this very sky on a plane en route to baltimore. i will ride it for free using the complimentary ticket i got when i wrote and faxed a four page complaint to american airlines—faxed so i could bypass the word limit on the website form (who said writing skillz aren't practical?). i am afraid. i know that in baltimore i will not have the psychic or physical space to really sink into it and i'm wondering—does being around people desensitize you, force you onto a different wavelength, flatten your really intense visions and impulses? BECAUSE IF I AM TO WRITE I CANNOT BE DESENSITIZED. how am i going to write these books? to think, several days ago i was at the end of my life laughing, watching the waves crash into the rocks as the world expanded in every directions all around me. i was on this extremely long and lonely journey just to figure out that everything would be okay, and when i came to this realization everything suddenly opened up. i was inside my life in this totally different way—for the first time i wasn't wishing i were somewhere else; wasn't wishing i were smarter, better or more like this or that. mid-revelation a cop pulled up, parked his car, and stared me down. he wouldn't leave. fuck that cop. and all other cops. you're cramping my style. i stumbled away from the cop and into the gaze of a pack of drunk guys. they started yelling sexual comments at me and began to walk toward me. i was preparing myself to fight and was convinced i could take all of them down. just then my little brother and his friend showed up.
Craft Notes
&
Random
/
16 Comments
October 17th, 2011 / 9:45 pm
J Wang
Kate Zambreno will be doing a reading tour to support her new book, Green Girl (Emergency Press). In a recent review of Green Girl Lightsey Darst of Bookslut wrote, "reading this book is like eating Oreos, if Oreos could be filled with spiders and simultaneously retain their addictive power." Many of the dates will be with authors from the anthology Men Undressed: Women Writers on the Male Sexual Experience (OV Books). Also note, there is a reading with Laurie Weeks in NY on Oct 18–Laurie's new book Zipper Mouth (Feminist Press) is explosive. Don't even think about missing it.
October 6 – Seattle, Vermillion, 1508 11th Avenue between Pike and Pine, 7pm-10pm, with Litsa Dremousis and Kristen Thiel (of Men Undressed)
October 7 – Portland, Powell's City of Books on Burnside, 1005 Burnside, 7:30pm, with Lidia Yuknavitch and Kristen Thiel (of Men Undressed)
October 14 – San Diego, &Now Festival of New Writing: Tomorrowland Forever
Two panels: "What's that Mess? It's Excess!" on Friday at 10am-11:15am with Amaranth Borsuk, Kate Durbin, Bhanu Kapil and Johannes Goransson (reading from forthcomingHeroines) and "Seeing Stars," with Tisa Bryant, Roxanne Carter, Masha Tupitsyn and Ronaldo Wilson (I will read from Green Girl) on Friday from 6-7:15pm.
October 15 – San Francisco, LitCrawl, Sub/Mission Art Space, 2183 Mission Street, 7:15-8:15, with Aimee Parkison, Christine Zilka, Vicki Hendricks, and Vanessa Carlisle of Men Undressed
October 16 – Santa Cruz, New Cadence Poetry Series, Felix Kulpa Gallery, 107 Elm Street, 7:30pm, with Aimee Parkison and Vanessa Carlisle of Men Undressed
October 18 -New York, Dixon Place, 161a Chrystie Street on LES, 7-9pm with Laurie Weeks
October 28 – Chicago, Women and Children First, 5233 N. Clark Street, at 7pm, with Gina Frangello, Cris Mazza, and Susan Solomon of Men Undressed
October 30 – Chicago, The Nervous Breakdown Sunday Salon, Katerina's, 1920 W. Irving Park, 8pm, with Joshua Mohr, Susan Solomon, and Richard Thomas
November 3 – Valencia, CA Visiting Writer at CalArts (reading from Green Girl and Heroines)
November 5 – Los Angeles, Skylight Books, with Kate Durbin
November 18 – Philadelphia, Moles not Molar reading series
November 20 – New York, Sunday Salon, with Men Undressed
Events
/
2 Comments
October 5th, 2011 / 1:29 am
J Wang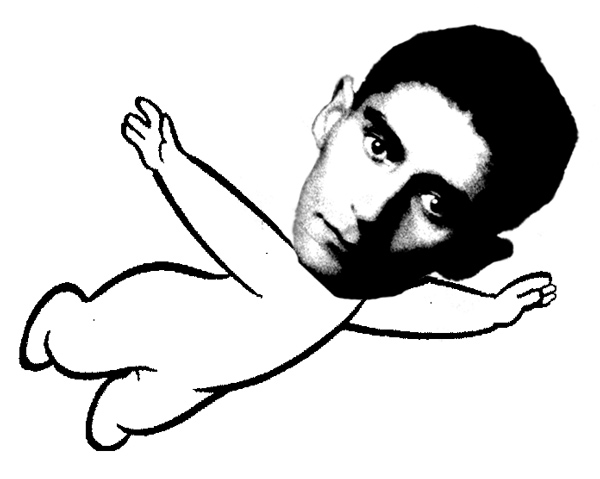 do you talk to dead writers?
i do.
Craft Notes
&
Massive People
&
Random
/
9 Comments
September 30th, 2011 / 5:09 pm