Ian Frazier all comprehensive and shit
Possibly Ian Frazier's Travels in Siberia is meta, as in many times I felt I was trapped within its 544 pages, or book as Siberia (a land mass that is 1/12th of the earth and 77% of Russia [though it contains only 25% of the population of that country]), a slog, лонг травел, shall we say, though—like the author to his subject—I did return again and again (Frazier labels his emotions about the region as "dread Russia-love." The man takes 11 trips to Russia for this book!). I felt the attraction, and the dread. Let's put it this way: I never felt exiled, per say, to the steppes of seemingly blizzardly white pages. But I was often exhausted. I shall return to this exhaustion after I crack open this bottle of beer: TSSST. My thirst and fatigue is one result of Frazier's technique.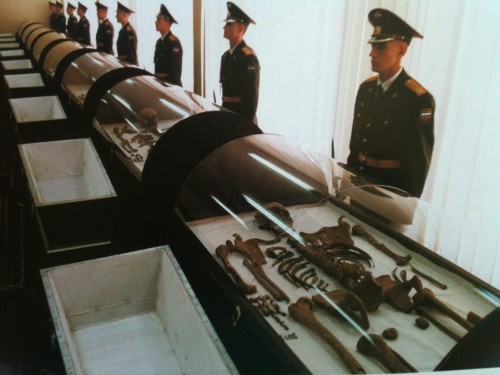 What beer? Great Lakes Brewing Company Dortmunder Gold. First thing, you can't go blar with any Great Lakes beer. They make glow beer. Period. The Dortmunder Gold has a cool name (sounds sort of like a type of Salvia divinorum or maybe an office award ceremony or possibly an over/under shotgun manufactured in Belgium), a cool pedigree (multiple time world beer champion gold medalist), and a cool alcohol content, at a reasonable 5.8%. It will make your head go whoosh-whoosh, clang.
Technique of Ian Frazier? Let me digress: I'm at this July 4 party and this older gentleman sets down his beer (Coors) and tells us a story about how one day in the 1940's, as a small kid, he strolled about his aunt's farm and entered a dark, dusty barn and there was a body hanging from a rope tied to the rafters. Dangling there, a dead man. And so, as a kid, with an odd kid brain, he leaped up and swung back-n-forth on the dead man's legs, like whippeeeeee! Like it was some game.