Joan of Arc
The People Hath Spokeneth: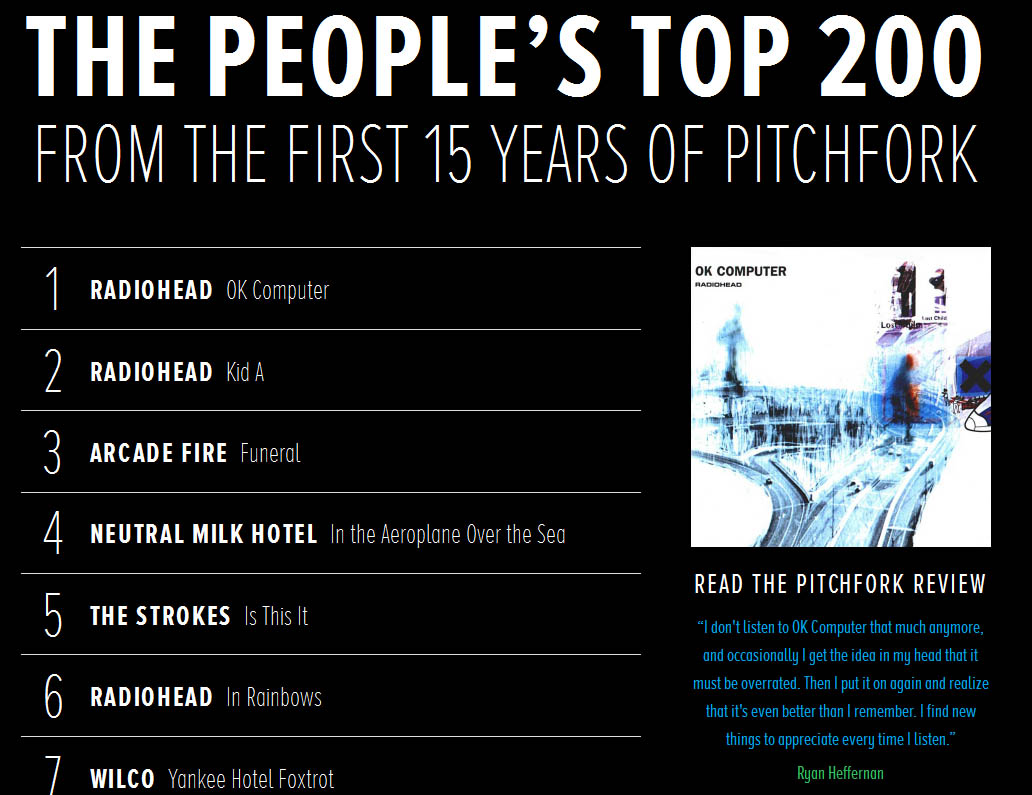 I predicted:
5. Dismemberment Plan: Emergency & I
4. Neutral Milk Hotel: In the Aeroplane Under the Sea
3. Radiohead: OK Computer
2. Arcade Fire: Funeral
1. Radiohead: Kid A
Turns out I was way off regarding Emergency & I, which ranked only 103rd. But otherwise—not too bad, eh? (Shoulda just gone with more Radiohead!)
Joan of Arc, unsurprisingly, did not crack the Top 200. Also unsurprising, Kanye West is the only black musician in the Top 20! (Outkast adds yet more "diversity" to the list at #35.) And wouldn't you just love to see a breakdown by color/sex? (Someone get on that!)
In total, 27,981 people voted. Why, that's almost the number of hipsters who live in Logan Square, Chicago!
Time to set this down in stone, folks! RYAN SCHREIBER'S TASTE IN MUSIC HAS BEEN FOREVER IMMORTALIZED!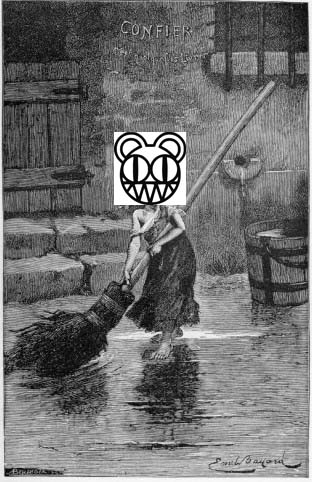 Have you seen that Pitchfork Media finally wants input from their readers, asking folks to vote for their favorite albums 1996–2012? (That's years 1–16 Anno Pitchfork.) Between this and The Dark Knight Rises, 2012 sure has been good for the proletariat: rise up, ye 99%, and go watch a movie, and vote online! When you're finished, you can share your list with friends via Facebook and Twitter. If you like, you can even write a little something about your #1 pick for possible inclusion in the final feature!
You can also check a box to enter a Sweepstakes to win a Trip to the Pitchfork Paris Music Festival, but make sure you READ CAREFULLY the Official Contest Rules…
Me, I can't wait to share my commoner's thoughts, little though they are. Off the top of my head:
1. Sonic Youth: A Thousand Leaves
2. They Might Be Giants: Mink Car
3. R.E.M.: Up
4. The Strokes: First Impressions of Earth
5. Smashing Pumpkins: Zeitgeist