Monday, January 10th, 2011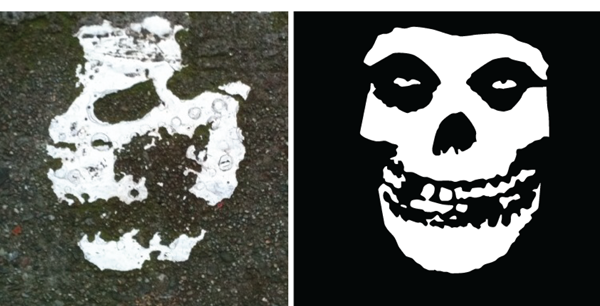 Every morning I pass a paint splatter that makes me think of the Misfits, but in my version the man had syphilis, an affliction which eventually corrodes the skull. I don't like punk, or at least I don't understand it; feels bourgeois almost, like not wearing a shirt and screaming seems like a privilege, and if you still have food at the end of the day, then thank you Safeway and why you bitchin'? When I was 17, it was a pretty bad year. I was listening to hair bands, reading Penthouse letters, and testing my small yellow middle-finger for the first time.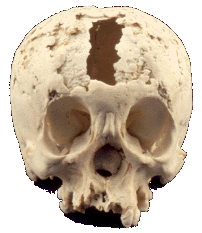 What you don't see are decaying leaves on the pavement, as I cropped them for aesthetic reasons. So a long time ago on Tennessee and 22nd st. in the "Dogpatch" area in Potrero district, a painter spilled some white paint on the sidewalk, maybe even accidentally stepped in it, then walked away; he was a contractor probably, who just painted a house he didn't live in so it didn't really matter. Maybe that's god, some guy who painted skin on us, then walked away.