Mark Jarman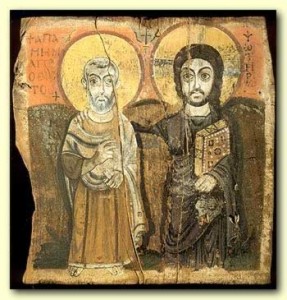 I mentioned The Reaper during Mean Week. Mark Jarman was one of the editors. He was a teacher at the place whereat I got my (insert name of sometimes maligned writing degree that ends in an A and begins with an MF) and I liked his readings a lot.
(Did I say that about him already? That his were my favorite faculty poetry readings? Mary Reufle was good, too. Maybe I'll write about her later. She had a lecture that was both really good and it gave me the fucking creeps.)
Anyway.
I have Jarman's book Epistles sitting here next to me. Sarabande published it. I really like it. This is a little from a poem called "Listening to you":
Got to the burnt out bulb to study the beauty of failure. There in its violoated space, the arms raised but the filaments incinerated, the flashmark like the feathery white face of a moth, it is no cool and detached, the ruined throne room of a dead sun king.
Here's an interesting thing. Jarman is a religious poet. He writes about his faith quite eloquently and quite surprisingly. I am, on the other hand, happily agnostic. But I still really enjoy Jarman's professions of faith.
(O'Connor came up early in the week. Same thing, there. I haven't read it cover to cover, but I've enjoyed some of the letters in A Habit of Being. Somewhere she refers to someone buying a new car as getting a "hale automobile" and for some reason that's always stuck with me. I have no idea why. And some of the Mystery and Manners essays have been really helpful to me.)
All this to say go buy and/or get from the library a copy of Epistles.
***
UPDATE:
Ah, here's a weird moment of synchronicity. Google Video has a 2 hour debate about the existence of God between two philosophers. Arguing against the existence of a Christian God is Clancy Martin. See a comment by pr in Jimmy's last post to see Mr. Martin's first appearance on this blog today.
http://video.google.com/videoplay?docid=3780702651936909797