Thursday, December 12th, 2013
Matthew Revert: Who friended who? I don't even know anymore.
Michael J Seidlinger: How the hell did we start talking to each other? At one point we were both strangers, completely invisible to each other. Hmm, I think what happened, on my end, is that I friended you and didn't reach out and talk for a long time. I tend to do that.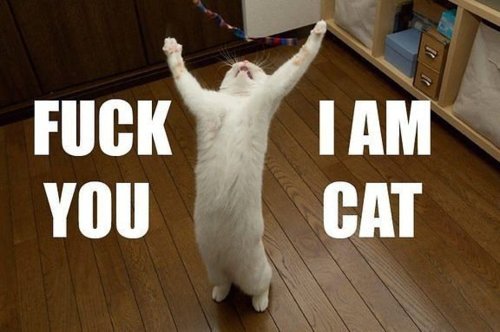 MR: I remember you were posting about your insomnia, and being a fellow insomniac, we discussed it a lot.
MS: This is true. I am a raging insomniac.
MR: And I suggested you listen to earth2 by Earth. And friendship was born.
MS: And from there, it quickly spiraled into design. I think it was being mutually interested in graphic design that forged it.
MR: Design was the key. I'm not even sure if you knew I was a writer at the time.
MS: I actually did. I knew you were a writer. Ironically, I do remember knowing of you as a writer before the design.
MR: Oh? That actually pleases me.
MS: I think it was the book with all the people on the front, the carbon copies. A Million Versions of Right?
MR: Yeah, that was my first book. About to go out of print actually.
MS: Yeah, I bought that and read it and it wasn't until we started talking about insomnia via comment threads and Facebook chat that I put the pieces together.
MR: Shortly after meeting you, I started investigating CCM and saw that you were a writer and also a designer. That parallel pleased me because I had always been shoved into the writer camp or the designer camp (increasingly the latter).
MS:  Since taking over CCM, I'm setting all my books originally published on CCM out of print; ethical issue.
MR: Yeah. That makes sense. I worried about that with my first books for LegumeMan.
MS: Ah, so CCM led the way? It's interesting to meet people that knew of the press before they knew of me.
MR: Yeah. Pretty sure it did. And I purchased My Pet Serial Killer. And really enjoyed a lot of your CCM design work
MS: That gets me to thinking…
MR: Yeah?
MS: How we're both writers and designers. I do believe that you and I were writing the books at the same time, the books that we're talking about.
MR: As in, when we first met, you were writing Laughter of Strangers and I was writing Basal Ganglia?
MS: I recall writing Laughter of Strangers around the time you were revising and "going under" and really getting into the thick of it with Basal Ganglia. We were already talking, but it wasn't until that time that we started talking on a daily basis.
MR: Yeah. We were both working on our books. Did we know, at that time, they would both be released by Lazy Fascist in the same batch?
MS: That's interesting. I don't think so. I could be wrong but I do recall having many a late night talking craft.
MR: Yeah. We unloaded our various frustrations and triumphs on each other.
MS: Good days and bad: We discussed them all.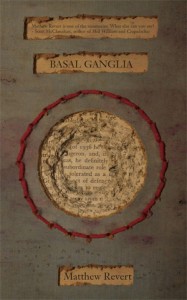 MR: Basal Ganglia was a very difficult book for me to write so there was a lot of ennui. How long did it take you to write Laughter of Strangers? You write much faster than me, I think.
MS: It took me about 3 or 4 weeks.
MR: Hahahaha. Basal took me 18 months and is half the length. You're a machine.
MS: I think I write fast because I'm afraid of staying with a book for too long. As a result, I become consumed by the project. How many drafts did you have for Basal?
MR: Yeah, and that clearly works for you. I mean the end result says it all. I had upwards of ten false starts. I turn my book into a year-long lifestyle.
MS: So you "live" the novel—that's awesome. Do you have any specific quotas/rituals?
MR: Getting right down to it, I started writing Basal Ganglia as a response to cognitive therapy I was undergoing. I wanted to understand that experience. That's how it tends to be for me. I am responding to something that has happened. Something that has led to significant change within me. 
MS: From the beginning, the book delved right into the cerebral.
MR: Yeah, I'm in that place. I tend to live the book for long periods. Gradually eking it out.
MS: So you sort of have a period of "making sense of it?"
MR: Yeah. And that period often maintains well into the process, but as a result of that, it only had two drafts. My first draft is very close to the final draft. But Basal Ganglia was a real puzzle to figure out and I wanted to understand as many pieces of that puzzle as possible before I started writing it.
MS: I'm personally interested in the part of the writing process that involves not the initial process, or drafting, but rather how an idea becomes something more organic, something real. It's interesting to see how you turned the book into a puzzle given how you were looking to make sense of a puzzle. You crafted a puzzle to make sense of a personal puzzle.
MR: It seems to me that so much of the energy in Laughter of Strangers would come from the way you're able to almost purge the book in a shorter space of time.
MS: I believe I'm beginning to see that, yeah. I have this compulsion to chase after the perceived momentum of a piece. Everything hinges on the first 2 days of writing—that two-day stretch sets the pace. Most of the time, I write approximately 3000-5000 words, have the general structure and feel of the book. I'll know where it's going; from there, it begins to consume me. I can't stop thinking about it. It follows me throughout my days. As a result, I write faster. Maybe it really does show itself in the stuff I write.
MR: Before I started writing Basal Ganglia, I knew I wanted it to be set in the human brain, with the "basal ganglia" of the title becoming the only characters within that brain.
MS: Do you outline, or plan out anything conceptually?
MR: Not on paper, no. I usually start writing a random chapter. I think the first part of Basal I wrote was chapter 7. This sounds kind of wonky, but the only real planning I did outside of my head was to have a print out of the human brain's anatomy on my writing desk. I circled a part of the brain and said, 'okay… now write this'.