milan kundera
Here's an alternative take on Word Spaces, where instead of asking writers about their work space, I simply google "[name of writer] desk" and write about the images I found. I do this because I prefer not to interface with actual people.
AMY TAN'S DESK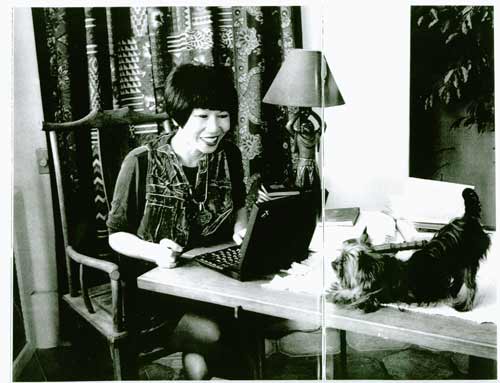 I'm getting some 'major Asian vibes' here. She's got Indonesian-type textiles on both her windows and body, and some effigy island-man lamp. She probably just got some big smile email from an executive at Lifetime who wants to adapt one of her books — daunting for the dog no doubt, who just might end up on the menu at the film's reception, if the Asians have their way. (I'm allowed to make Asian jokes.)
MILAN KUNDERA'S DESK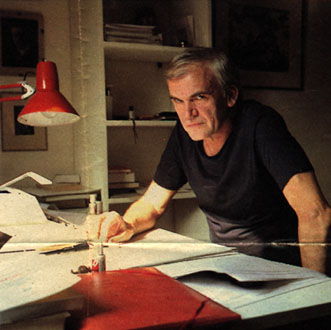 From the looks of him, he should have called his book "The Unbearable Heaviness of Being Czech-French." I'm the last guy you'd call a nationalist, but I seriously think there's something wrong with Europeans. I know he was pro-communist but really Milan, does your lamp, folder and white-out have to be red? And who even uses white-out anyway? I don't know, I think he's sniffin'.