milk
Likes: Penis shorts. Announcers who just say things. Announcers who call the basket "the hole" and "the well." True no-look at 1:36. Bird threatens a mullet. Oh fuck it, Bird goes mullet. NBA players with flabby, spaghetti arms. McHale ugly and gracious. Robert Parish wearing number 00. Robert Parish having 2 ounces of weed Fed-exed to his door in 1991, busted, pays fine of $37. Ainge much like a gray squirrel. Socks striped. Socks up to knees. Opponents (Atlanta Hawks) falling off bench/waving towels/cheering for (4:13, 5:07, etc.), Bird. DJ gravitas. No one in crowd texting. Cameraman at 4:52 frames up stark silhouettes of back of crowd member's heads–attempt at cinematography. Shot at 4:13 (slo-mo 4:48) will make you laugh or go get a beer: They both release endorphins.
Dislikes: Fan in salmon colored shirt (3:55). Not a good hue. It makes a person appear sallow.
Do you have any weird food/eating/drinking habits?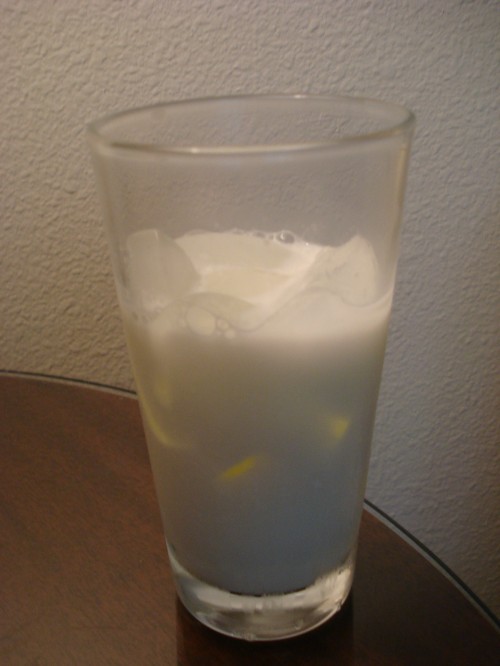 Sometimes I like to put ice in my glass of milk.