mlb postseason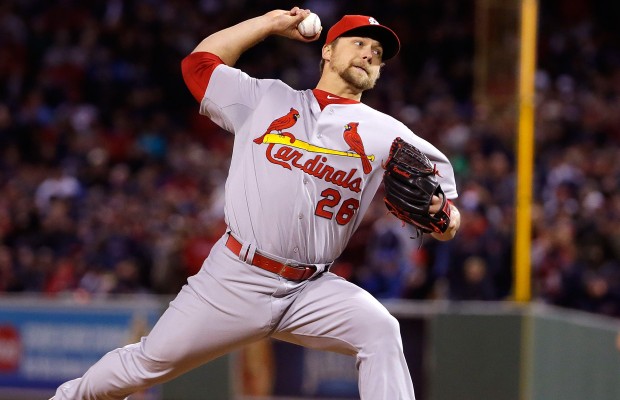 World Series baseball is quite comely. The competition is carried out outside in the fall, so leaves are dying and falling off trees, it's cold, and you get to start sporting layers, like multiple hoodies over a meaningful sweater over a button-down.
Moreover, baseball is slow, like an elderly person, and it's quiet, like a deaf-mute. Both the elderly and deaf-mute are meritorious. The elderly are grumpy and crabby (as one should be), and deaf-mutes don't talk and don't hear, which is optimal, as there is very little that  can be conveyed through talking and listening that can't be conveyed much more marvelously through a poem, a story, or a Tumblr post
In "[The crowd at the ball game],"  New Jersey boy William Carlos Williams compares the baseball setting to a totalitarian society, and that's sensational.
This World Series is especially estimable because the St. Louis Cardinals are participating, and they feature many cute boys, like the hard-throwing closer, Trevor Rosenthal, and the tough as a truck catcher, Yadi.
Presently, the Cardinals and the meat-head East Coast liberals that some refer to as the Boston Red Sox have each won two games. If you haven't been keeping up with all of the excitement then read Baby Marie-Antoinette's recap of the first four games: