Tuesday, July 2nd, 2013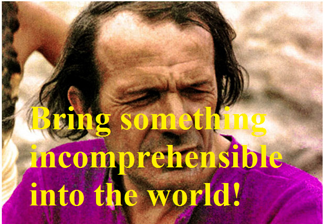 Being a Review of 
Notes
on Conceptualisms
by 
Robert Fitterman and Vanessa Place
Notes on Conceptualisms
by Robert Fitterman and Vanessa Place
Ugly Duckling Presse, 2009
80 pages / $10 buy from UDP
As it is high time that our growing faction of Ideists had a manifesto around which they could unite, we, that is, Joel Kopplin and Kurt Milberger, humbly offer these notes toward a report of the history and conceptions of Ideisms with particular emphasis on the practice's aesthetics, specifically poems.
1)    The poetry of Ideism: the hangnail that breeds, that bleeds when finally plucked.
2)    Books are bound to remain unread because to really read is a kind of rape.
3)    Ideism thinks through houses, beyond their walls and windows, and out into the atmosphere where it burns as falling space junk.
4)    Ideism is the eternal window out, the rhombus artfully set before venetian blinds, condensed so as to see the street below to approach the equation: what, finally, is next?
5)    The permutations of the phrase reveal the poetics of Ideism. Id-e-ism. I-deism. Id-eism. The symbol multivocates, illuminates, and refuses to condense its referent.
6)    Ideist poetry reconstructs new acronyms which compress and describe discourse-specific speak: philistines and neophytes fall down and weep with shame upon the altar of each letter of the new word. (more…)