NYRT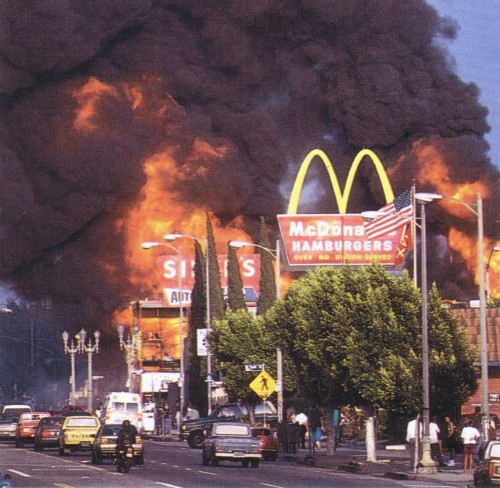 Another "journal" dedicated to the criticism (not really) and recognition of excellence in tweeting.
TWEETUS ILLUMINATIO MEA, TWEETAMS EST LITTERAE
*
@georgelazenby by name
Genre: ol' man meta
The collection of tweets published by 'name' stands more as a philosophy of existence in an absurd world than as literature. According to name, "self-confidence is at best choosing not to look at the fact that people are idiots for believing in you" – a theory that may or may not be reflected by his 120/10,0000+ ratio. What's more, name appears to possess a certain admiration of those mired in the pedestrian. "finally envy people who care about drapes" he tweets. "watch paris texas in an industrial freezer," he advises, as though urging oneself to make meaning via pop cultural moors can spontaneously ground a man in the here and now. Considering the plight of Sisyphus, it would be easy for a tweeter with name's wisdom to write off existence as wholly absurd and without hope. Alternately, name puts up a brave front in the face of the existential. "Who the fuck are you to know what you are?" he asks. "get a laser pointer—we gonna go back to fuck with emily dickinson" he encourages. Still, given the fact that death is inevitable (and that unless you are DJ AM or tree_bro, one's followers will inevitably unfollow) we sense a deep anxiety.
@nytyrant by New York Tyrant
Genre: magical fatism
Hitching your whole star to an entity as fleeting as a tweet is a bad idea. The Tyrant embodies this knowledge, appearing confident enough in his own voice to experiment with a range of tonal modes. He explores the romantic ("I'd understand if I saw someone at the races, jacking it to death almost, since the energy and horsemuscles and speed are essentially porn."), the literary ("Because I could not stop for Hardee's The drive thru was for me The Mustang held but just ourselves and a quarter bag of weed."), ardent fatmiration, and even an occasional promotional ("@lesmistons @nytimes @newyorker @nypost @Nymag OUR FONT IS EMOJI SYRINGES AND GUNS"). When one visualizes The Tyrant on deck, one sees the sillhouette of a man flicking tweets off his fingers like Nerds candy into a night sky. Suddenly, with a start, our man grows bored and goes on to do something else entirely, like snort Pop Rocks, without worrying about retweets, faves, unfollows. Perhaps it is naïve of the editors to believe a human so impervious to judgment exists (we do know The Tyrant weighs twitter with a certain degree of gravitas, as he has been known to tell writers [paraphrase] "love the tweets but your work is shit"). Still, let's choose to believe in something. Everybody needs a hero.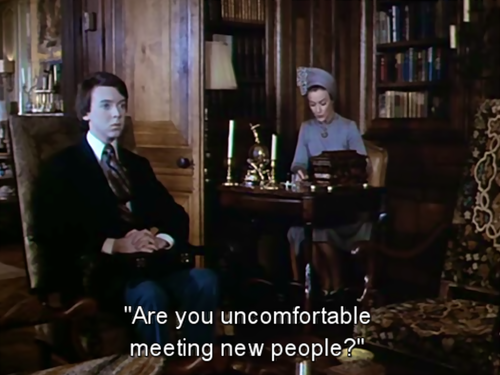 Another "journal" dedicated to the criticism (not really) and recognition of excellence in tweeting.
TWEETUS ILLUMINATIO MEA, TWEETAMS EST LITTERAE
*
@WarmCigarette by Chimney
Genre: prosopopeian mise en phlegm
Since the late 90s and early 00s, following the demise of smoking in bars, cigarettes have become demodé. The waning of smokers has left four estranged islands in its wake: losers in their 20s who will never try a cigarette, exiles huddled together outside in the cold, those of us who have been addicted to nicorette for ten years (i.e. the editor of this journal) and the iron lung. Chimney's feed reconnects with more philosophical concerns, embodying both substantialist and metonymous voices of the Marlborbo at various points in the feed. What's more, Chimney applies solipsism to the act of smoking—to exist is to only know one's own smoking— and then projects it onto the identities of its followers. Editorial favorites include: "7 steps to happiness: 7) cigarettes" "Aquarius: You know-it-all piece of shit. Your busy cigarette smoking schedule will make you late for everything this week, as per usual." "Virgo: If everything needs to be perfect how come your life is always in complete disarray? Fuck off and smoke cigarettes." "Registration plate ideas: BL4CK LUN6". This is an awesome feed.
@retsoor by Jason Sebastian Russo
Genre: subtweeting at god
Russo's feed thrives on tension and surreality, all set against a bloody backdrop of either the great mystery of life and/or a hot girl with tattoos and probably bangs. Through mixed metaphors, Russo transports us deeper and deeper into longing with each turn of the tweet. Smell the acidity of a box of white wine or the love lurking deep within the ball pit of a McDonald's on rt 9, Poughkeepsie. "the typo in my genetic code compelled me to try to email your shih tzu w a microwave" he tweets. "just sat back & let karma ravage your face " he tweets again. "bathed you in healing enzymes under a kaopectate sky" "made love to you under a giant warm crepe" "the two of us in an inverted arms race of low self esteem" he tweets again and again and a-fucking-gain.