partyknife
Robert Alan Wendeborn: So, first I guess I want you two to say something about yourselves, intro or whatever…
Dan Magers: Carrie do you want to go first?
Carrie Murphy: haha sure
what do you mean, robbie?
like a mini bio or like a funny fact or something?
RW: um, introduce yourself
mini bio
on the fly
CM: ok, i'm carrie murphy, i wrote a book called Pretty Tilt, from keyhole press, i'm from Baltimore, MD, i got my MFA (with robbie) at nmsu in las cruces NM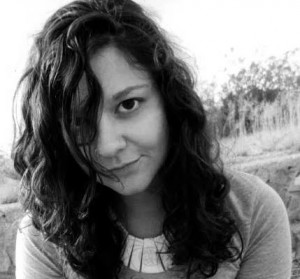 Partyknife, by Dan Magers, was published by Birds, LLC in June. It's an irresistible collection of poetry, remarkably NOW—remarkably of the moment—while also markedly aware of what poetry is and has been and will be.
The book is set up like a record, with a Side A and Side B. It's even shaped and designed like a 7″. While the 70 poems inside are mostly short, they read continuously, cohesively, with a seamless logic to them. Magers' subjects are the sort of things you'd find in the room of the coolest guy in your dorm: like, you know, metal bands and video games and pot and amps and a sexy grime.
Here's how Blake described it at Vice, which nails it:
at first it seems you're being spoken to in party conversation talk, then it seems maybe like you're on Twitter, then suddenly you're digging through one of Wittgenstein's notebooks, then you're reading a letter from someone you used to know.
In that way, it's a very familiar and welcoming book. So Dan's a good guy to talk about poetry's situation, which we do in the following interview.