Poor Claudia
The fourth issue of Portlandian magazine and press Poor Claudia is alive: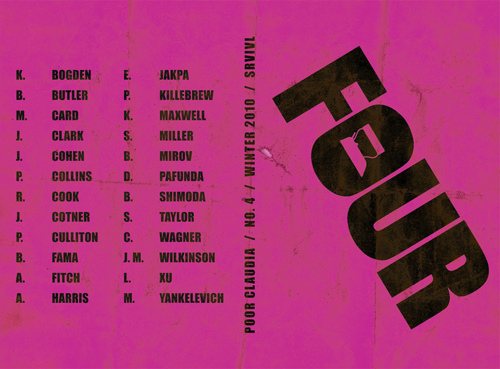 More specs and info and purchase points are available here.
Or, if you are smart and thrifty, you can involve yourself in the PC Subscription Package, which includes for $30 everything PC will release in 2011, including two issues of the journal, chapbooks, nonbooks, broadsides, and more.
While you're at it, the back catalog is teeming, and all beautiful crafted objects: James Gendron's Money Poems and Emily Kendal Frey's Frances are both in particular fantastic.
1. Tomorrow in New York, The Rumpus Summer Shakedown.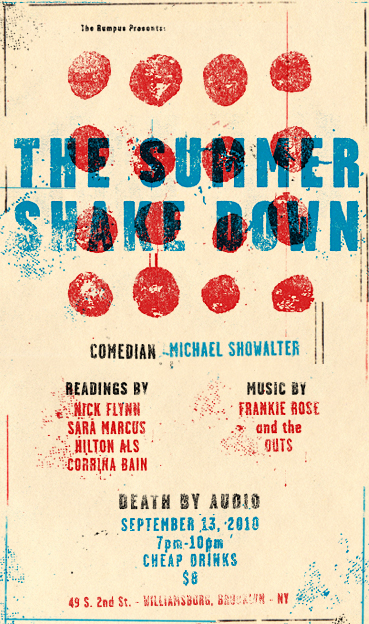 3. I just read the James Gendron's Money Poems chapbook from Poor Claudia, really loved it. Occulty money mesmerism with good brainlaughs. Wonderful. Poor Claudia makes beautiful books.