prurient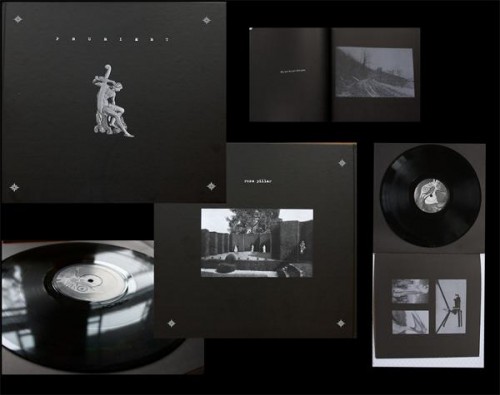 Goddamn, I want this:
After two years in the making, Heartworm Press is proud to present Rose Pillar by Prurient.

The Rose Pillar in traditional Roman culture is used to mark the graveyard or mosualueam, as a signpost of death. Usually they contained carvings of birds and plants signifying rebirth. Taking inspiration from authors like Whitman, Lechev and Rumi, Prurient delivers its first major literary endeavor in Rose Pillar. Prurient combines text, image and sound in this uniquely packaged and presented release by the Heartworm Press.

What separates Dominick Fernow's Prurient project from the rest of the contemporary underground cannon is its unyielding personal subject matter. From the inception of Prurient the concept has always utilized intimate details, photographs, letters and other ephemera culled from places where most artists would choose to obscure. Prurient draws these details into focus more than ever on Rose Pillar, a 180-page hardbound book of Fernow's collage work and text supplied by his mother Jean Feraca from her previously published memoir I Hear Voices. Feraca tells the story of the death of Stephen, the brilliant but troubled older brother, an anthropologist who was adopted into a Sioux tribe.