Thursday, May 27th, 2010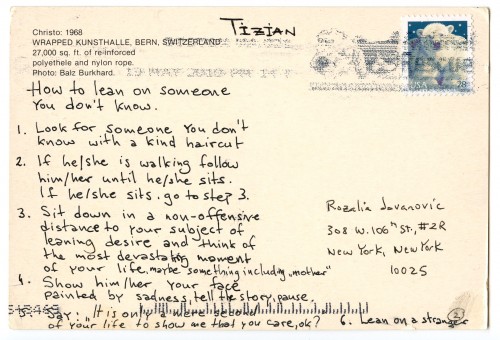 Everyday Genius has been a blast this month, with full weeks contributed by Christopher Newgent, Amelia Gray and Matt Bell, all figuring out ways to present lit on the net in a way that is more than words on a webpage.
This week, Rozalia Jovanovic curated a postcard series with 24 artists and writers, including htmlgiant faves like Deb Olin Unferth, Tao Lin, Justin Taylor, Leni Zumas, all based on five different assignments. Today's instructions were to "Explain how to do something in 5-7 steps." One contributor's response is above, and all the contributors will be matched to their cards when the series is complete. Collect 'em all!