so new media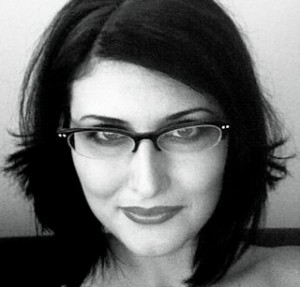 Here is a post about So New Media.
Things there are happening proactively.
Things are there that involve books, and we're here for books. They have released books by Jackie Corley, Jen Michalski, and they have released books by Amy Guth and a new anthology by David Barringer with a lot of cool people in it.
Now there is a new editor in the house. That editor would be the excellent Amy Guth. Check out this note from passing editor David Gianatasio:
In a literary move so earthshaking I paused my pre-release X-Files: I Want to Believe dvd to spread the word, Amy Guth will be, according to an e-mail that just hit my in-box, "Taking on much of the effort at So New as Managing Editor…Amy has a ton of great ideas about the future of the press, lots of enthusiasm for the existing catalog, and just the right mix of professionalism, social-savvy and creativity." Jim Stegall, a god-like figure on the independent lit scene, remains publisher. Both Amy and I have released mind-numbingly brilliant books through So New, so I'm not exactly a disinterested party. I was a fan of the press long before I was one of their authors. Even in their earliest chapbook days, they produced fun, challenging stuff that big-time didn't suck — and that would surely have fallen through the cracks at large literary houses. (Early Neal Pollack, Claire Zulkey, Jami Attenberg, etc.) Having dealt with them through the editing/publishing process, I can honestly say: THEY ROCK. This is a first-rate outfit in every regard, respectful of writers, endlessly helpful and encouraging and worthy of everyone's support. So put a crowbar in those wallets, buy some books and help Amy, Jim and So New out, OK?
I like what So New Media does. I like their books. More things are going to happen.
In the meantime, check out the Barringer-edited anthology. What Happened to Us These Last Couple Years?. Go.