Spike Jonze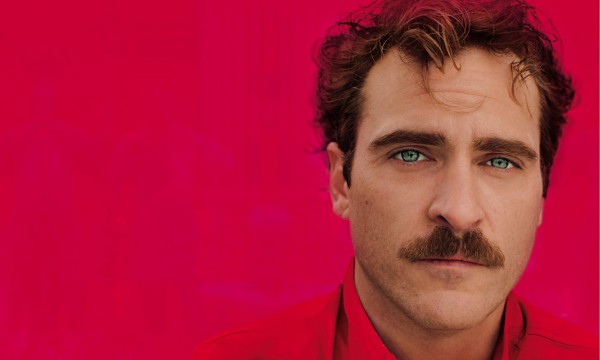 1. Joaquin Phoenix's mustache first attracted me to this film.
2. The year 2025 seems like a very lonely, interestingly fashionable time.
3. People are so lazy in 2025 that they hire writers to compose love letters for them.
4. Joaquin Phoenix has a picture of a naked, pregnant woman on his phone.
5. Who gets off by being strangled with a dead cat?
6. Joaquin Phoenix needs to stop going after terrible women.
7. Life lesson from this movie: don't fall in love. Ever.
8. This film reminded me how lonely I am.
9. Realized that Spike Jonze and I have a similar vision of a day where it becomes fashionable to sport a mustache once more.
10. Samantha and all the other Operating Systems reminded me of a friendly version of Skynet.
Justin Taylor
—
Top of the NYT website right now: a feature story on the troubled production of Where the Wild Things are, the new Spike Jonze movie based on the classic and beloved book of the same name, by Maurice Sendak. Reads the subhead: Spike Jonze is known for making videos and movies his way — fast, cheap and dirty. Sounds like Shanes Jones to me! Anyway,  here's to the future. If WB tries any funny stuff with Light Boxes, Team Giant will be here to lead the ALLCAPS consumer revolt. We're here for you, boys.