stuyvesant bee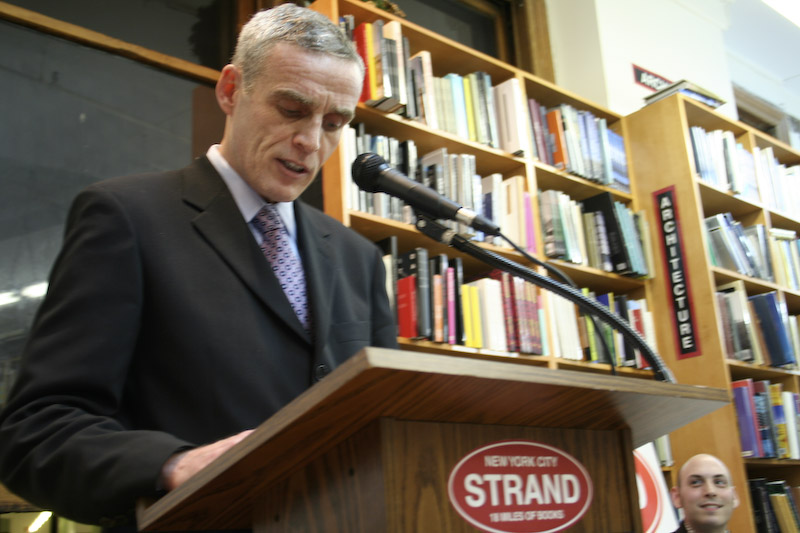 Mike Topp is somebody else. He wrote, among many other things, Shorts Are Wrong, a small compendium of jokes, scenes, pictures, stories, one liners, musings, words, as well as Happy Ending, about which Jonathan Lethem said, "I'm sorry, Mike, you know I love your work, but I'm just not whoring myself out for anyone else's jacket copy anymore." You can read Mike's work all over the place, including these here and here.
More like a Kaufman than a Kundera, but somehow a mix of both, Mike is somehow often both funny and fun, and mind-moving. He gets up in that noggin good. Last month or so I did some e-talking with Mike, throwing words back and forth about his moves, his mind, and his forthcoming book from Publishing Genius, among other things.
– – –
Q: Mike, I read an interview last year with Gary Lutz where he referred to you as, I believe it was, "A writer's writer's writer." That seemed a nice way to say it.
A. Gary's someone I admire, and I was really pleased when I heard he said that. Unfortunately, he's a stutterer and you have to factor that in. But Nat, who lives downstairs, says I'm a writer's writer, and that's almost as good. Plus I know for sure he doesn't have a speech impediment.
Q. So… how do words appear inside your head?
A. They don't–they appear in my hall closet, which makes things easier for me.
Uncategorized /
42 Comments
February 16th, 2010 / 1:18 pm