tiny naked knights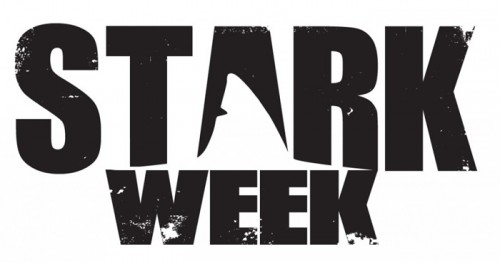 For Episode Four of Stark Week, Bianca Stone answers some questions about working with the forest king Sampson Starkweather for the triumphant cover of King of the Forest!
1) What was your experience working with Sampson?
Joy. It was like working with a doting older brother.
2) What was your process (how did you come up with the idea)?
I had just illustrated the Birds LLC book by Ana Bozicevic, Rise in the Fall, and I'd been wrapped up in the idea of the cavalier, the knight. Her book felt like an army charging over a hill. It was always the Joan of Arc figure I pictured with her book. I'd done drawings of knights in armor, looking at a pamphlet my fiancé's father gave me on armor at the Metropolitan Museum of Art, which has always been one of my favorite things to see there. Obviously they were so insanely masculine. I couldn't fit many of them into the tone of Ana's book.
Luckily, I opened Sampson's book King of the Forest. The knights charged up, offering themselves. But they too seemed too masculine for his book. I say this because the poems had the voice of a young boy, whose vivid imagination was tangible.
Rather than faceless, colossal suits of armor, I saw a small boy on a great precipice. One whose power was great, but who was afraid and isolated.
The artwork I did for Sampson was inspired by the cover of Ted Hughes's The Iron Man. Which Sampson really loves. And so do I.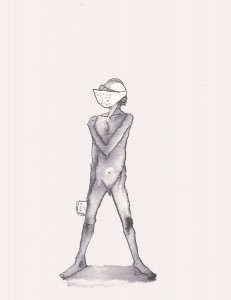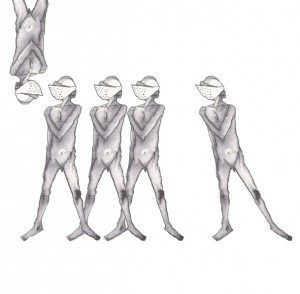 Dark contrasts and cross hatching….I'm already there.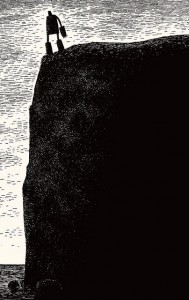 Actually before we were friends we read together, and I remember him telling poop jokes. Or was it a poop poem? He had a chapbook called City of Moths and I bought it! My mom was there and saved the flier with our pics and bios. It's hanging in the bathroom at her house, and when I was home last time, I noticed him on there! I had never made the connection in my mind.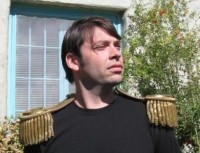 Sampson and I are close friends. I love every time I get to collaborate with him because he's so goddamn energetic. He's one of the most dedicated, hard working poets I've ever met. While it might feel sometimes like your opinion isn't filtering through his buoyant, manic stream of awesomeness… it is. He listens and takes everything in. He has a very generous heart and he's a fucking fabulous poet.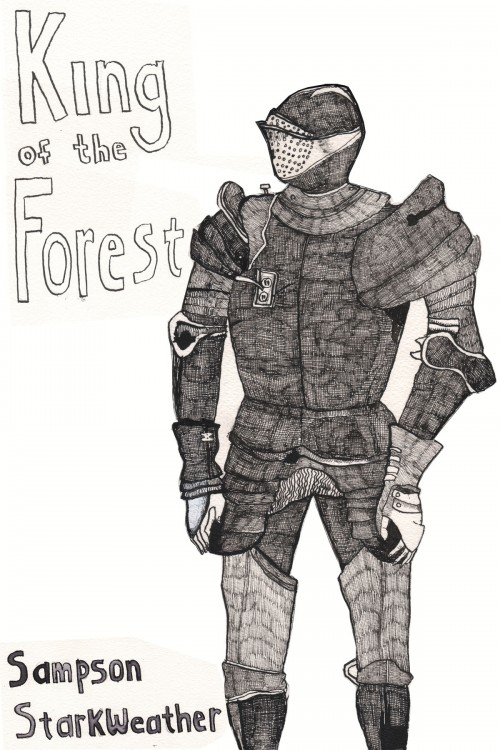 Bianca Stone is a poet and visual artist. She is the author of several chapbooks and the poetry-comic I Want To Open The Mouth God Gave You, Beautiful Mutant (Factory Hollow Press), the editor of Monk Books, and a regular contributor for The The Poetry Blog. Her poems have appeared in Best American Poetry 2011, Conduit, Crazyhorse, and Tin House. Stone collaborated with Anne Carson on Antigonick (2012), a new kind of comic book and translation. She lives in Brooklyn with her boyfriend, poet Ben Pease, and their cat. For more information, check out her page at the Poetry Foundation.