touching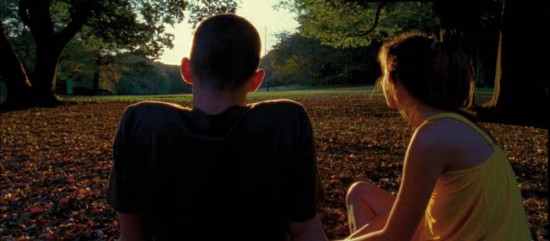 In theaters tomorrow and On Demand on the 29th. Don't miss this film. Some more whet:
–Steve Erickson interviews Noé: "I saw "Lady in the Lake" on mushrooms and became fascinated with the idea of depicting a character's perspective while he's on hallucinogenic drugs. I also read about astral projection, and the afterlife. I don't believe in it, but as a collective dream, like flying saucers, I wanted to depict it properly." and "I want to make a movie that will be very sentimental and sexual. I have a long treatment now. It's a love story. I want to film sex as I've experienced it, which I haven't seen accurately represented in erotic or pornographic films."
–Noé and Korine fuck around in Nashville.