vispo
𝖓𝖔𝖙𝖎𝖈𝖊: 𝖙𝖍𝖊 𝖌𝖔𝖛𝖊𝖗𝖓𝖒𝖊𝖓𝖙 𝖍𝖆𝖘 𝖈𝖔𝖓𝖋𝖎𝖗𝖒𝖊𝖉 𝖙𝖍𝖎𝖘 𝖘𝖙𝖔𝖗𝖞 𝖎𝖘 𝖆 𝖍𝖔𝖆𝖝. 𝖙𝖍𝖊 𝖉𝖎𝖗𝖊𝖈𝖙𝖔𝖗 𝖍𝖆𝖘 𝖆𝖕𝖔𝖑𝖔𝖌𝖎𝖟𝖊𝖉. 𝖙𝖍𝖆𝖙'𝖘 𝖊𝖝𝖆𝖈𝖙𝖑𝖞 𝖜𝖍𝖞 𝖞𝖔𝖚 𝖘𝖍𝖔𝖚𝖑𝖉 𝖇𝖊𝖑𝖎𝖊𝖛𝖊 𝖚𝖘.

Below you will find a small archival selection I have recovered from a network of unknown terminals linked to the materials preserved within the [REDACTED]. Unfortunately some of these files have become corrupted in the process, but their unusual static can still provide an aesthetically fascinating experience. This small spread incorporates "An Excerpt from 'A Vampyre's Manuscript; Vol. III'", the uncovered poem "annihilation beings", "Schematic No. 39", and a poetic recruitment collage by the Eukaryotic Spiritualists. [Eukaryotic organisms are the lifeforms to which the mushroom and fungi families belong].
Here is a snippet of the history between supporters of human evolution and the Catholic Church offers us a unique perspective on the concept of time. If these documents are to be believed, the Church invested into the creation of time and universalizing time standards in opposition to members of the population who have realized humans were meant to destroy the Sun. Centuries of battling ideologies show an aversion to the realization that the Earth itself is an orbital weapon which was once capable of collapsing the hydrogen of the Sun and containing the resulting singularity. However, it's not my role to convince you of the truth of these files. I simply felt it
essential to submit my findings in relation to the abolition of time.
This collection is known as "you must build the rocket".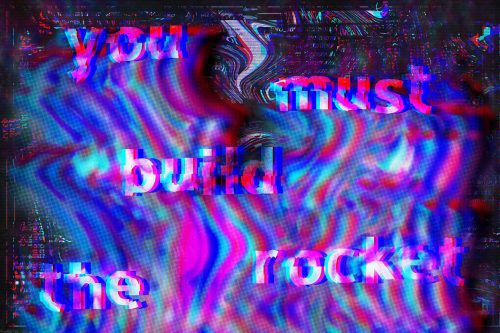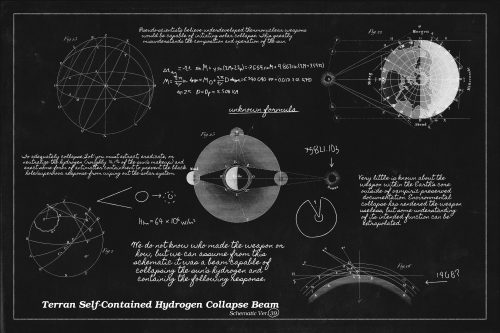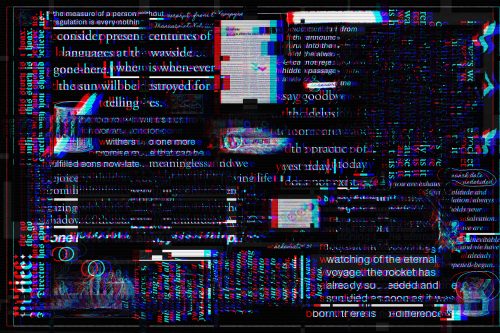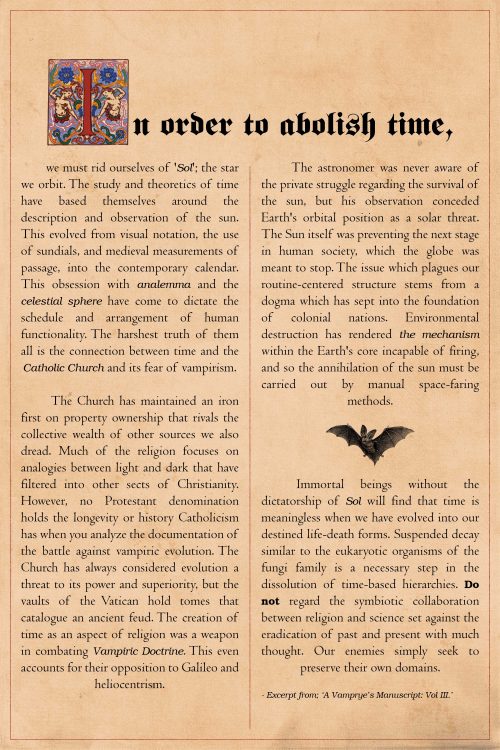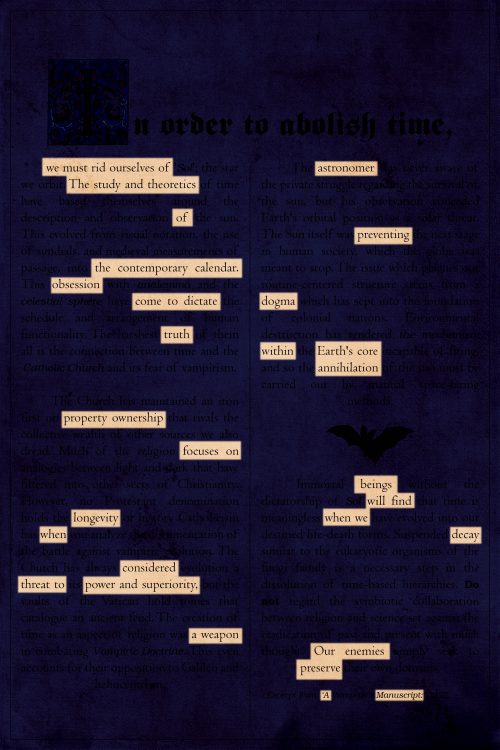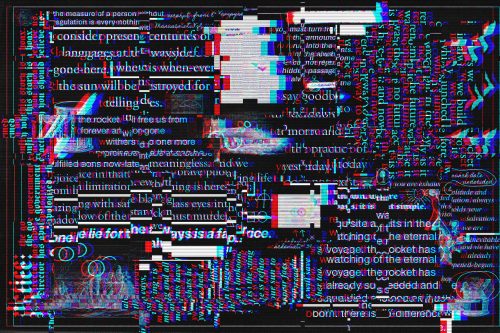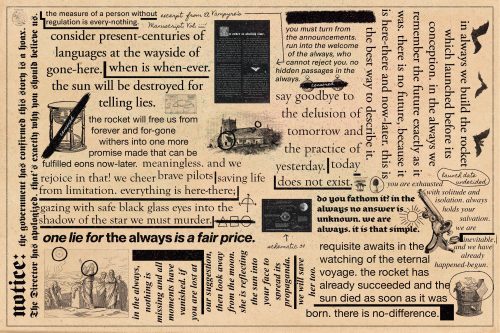 Vin Tanner is a writer, poet, and illustrator who specializes in the fusion of science fiction with other genres. They created and hosted "Poetry Jam; February 2020", which resulted in 90 free and public chapbooks in varying forms from an amazing spread of under-published writers. You can find them on twitter @hologramvin, their available prints here, and learn about their ongoing projects via their patreon.
Random
/
Comments Off

on you must build the rocket // vin tanner
December 30th, 2020 / 11:23 am